You are just 48 hours away from attending the first annual CODE Conference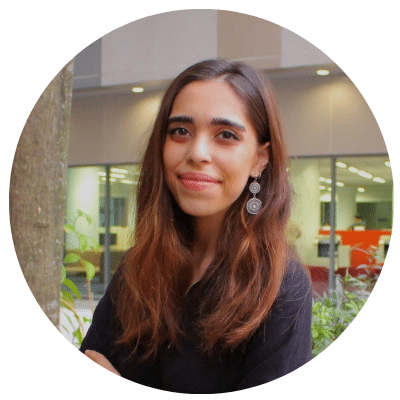 Just like you, we're unable to contain our excitement! To help you get ready, we pulled together the 7 best ways to prepare yourself for Thursday's conference.
Written by Mahrukh Ali Aziz, DEI Coordinator 
---
1. Check-in Early:
24 hours prior to the CODE Conference, you will be receiving your event confirmation pass which will include a link to check-in early online. If you have noted a dietary restriction, be sure to stop at registration to pick up a dietary card to display at your place setting.
*Bonus tip: Quickly skim the attendee list in advance to see who from our community will also be at the CODE Conference.
2. Know where to find our Well-Being Space:
Conversations during the day may trigger emotions or thoughts. If at any point you may need to talk to a professional about any emotions/feelings, we have a Well-Being Space hosted by Elmwood Community Resource Center located in the Carlton Lobby – first floor.

3. Arrive early to visit our exhibitors:
To provide extra support to you and your company with your DEI journey, we have hand-picked specific local nonprofits to host booths at the conference. Come early to network and learn more about their organizations and how they can support you.
4. Accommodations: 
For parking, check out all the options here. Restrooms are located on the west side off of York 2-4. Gender neutral restrooms can be found on the 2nd Floor of the South Building, labeled as the Family Washrooms.
5. Pre-pick your breakout sessions – space is going to be limited:
Because space is limited in each room, we suggest you pick your breakout sessions in advance. Choose from the three types of sessions (or mix & match!). You're in charge of your afternoon itinerary. Check out the workshops here.
6. Don't worry about taking notes:
If you're like us – there are multiple afternoon sessions happening at the same time we're interested in. Because of that – we'll be providing audio/podcasts and notes of each afternoon session, so you don't have to worry about missing out on the lessons. Also! We'll be providing notes for the entire morning session, so you can take the full experience without worrying about jotting notes down.
7. We know you want to network, so seating is open: 
Unless you may have a corporate table, seating is open throughout the day. You can choose to sit with any attendee you'd like to! Use this opportunity to network, share ideas and with an open mind and in a safe space, and be prepared to be challenged and reflect.
*Bonus tip: We encourage you to walk around, sit, chat, reflect and get the best out of the day! This is a day packed with learning, networking and growing.

If you have any questions throughout the day, please don't hesitate to find staff and volunteers with a lanyard that says "Ask Me Anything."
I look forward to meeting you all at the CODE Conference!
---
WATCH: Manny Atwal, CEO of Manitoba Liquor And Lotteries share what he is most excited for at the CODE Conference. Hear more from Manny at Session 2: The Evolving World of DEI: A Conversation About How The Workplace and Workforce is Changing.
---
WATCH: Patricia Lane, Partner at Taylor McCaffrey, share what DEI means to her. Hear more from Patricia at Session 6B: Recruiting and Retaining Diverse Teams.