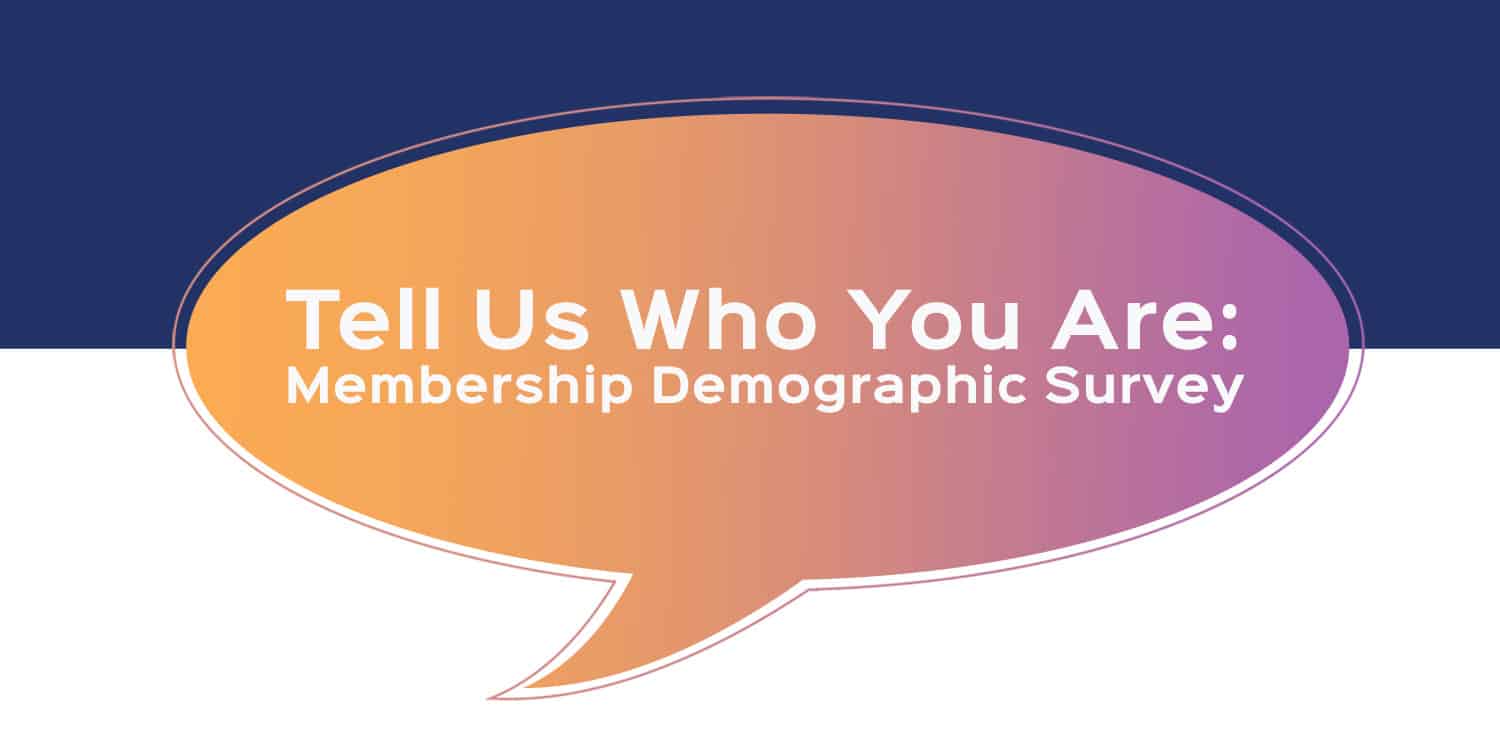 What is it?
Our voluntary Membership Demographic Survey is being distributed to Chamber businesses to gain a deeper understanding of the demographic makeup of our membership. 
There are two main reasons we are collecting this information from our members: 
Different types of businesses have been impacted differently. For us to truly understand how you and your business experience changing business climates, we are collecting this data to help us disaggregate useful information about your experiences. Allowing us to serve you better. Data collected from this survey about our membership will inform how we prioritize initiatives, set targets, and measure the impact of our work.

The second phase of this project will integrate results to provide Chamber members with information on options available for supplier diversity to advance their DEI goals. Businesses can have a label associated with their Chamber profile if they are a diverse supplier*.

What You Should Know
It is completely voluntary and your privacy is ensured


Completing the survey is voluntary and not mandatory to complete. The information you provide is confidential and will be shared with only those involved in CODE evaluation, including our researcher, Dr. Aynslie Hinds. We have a data-sharing agreement in place, which outlines how information collected as part of the CODE evaluation will be accessed, stored, secured, shared, used, and destroyed.

Prepare to fill out the survey
The survey will take about 2 minutes to complete. The survey asks what percentage of your Business/Organization is owned by the following. Prepping this answer ahead of time will ensure your completion of the survey is quick and easy!

Note: Each of our identities might consist of multiple, intersecting factors, including but not limited to, gender identity, gender expression, race, ethnicity, or sexual orientation. With that, please note that responses do not need to total 100%.
| | |
| --- | --- |
| Women |    % |
| Indigenous Peoples |    % |
| Racialized Persons (not including Indigenous Peoples) |    % |
| 2SLGBTQ+ Persons |    % |
| Persons with a disability |    % |
Tiered distribution of the survey


Given that there are over 2000 members within our membership, we are first starting to collect information from small and medium-sized businesses. We will expand to large businesses, nonprofits, and other organizational structures in the second phase of the project in October 2024.
READY?

Find out if your organization is a Chamber member here
Learn more about CODE here 
If you have any questions about the Demographic Survey, please contact Sanjana Vijayann Director of Diversity and Inclusion at [email protected].