This event is no longer active.

The Next Generation of Giving | Virtual
Friday, December 10, 2021  |  9:00 a.m. – 10:00 a.m.
Hosted on Microsoft Teams
Free to Attend
---
Learn how to engage young philanthropists, why it's important, and what the National trends are saying when it comes to young people and giving back.
You will learn:
National trends in philanthropy with respect to Millennials and Gen Z
Why it's important to engage youth and help connect People with Causes
Big Picture understanding of The Philanthropic Sector and how each generation relates
---
ABOUT OUR PRESENTER: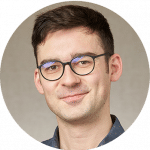 Nolan Bicknell
Nolan Bicknell has been with The Winnipeg Foundation since 2014. He joined The Foundation as an intern fresh out of college, via a work-placement through Red River College's Creative Communications program. Nolan majored in Media Production at RRC, and he puts his technical knowledge to good use by hosting/producing The Foundation's podcast, BeCause & Effect, as well as filming and editing videos, helping to manage social media accounts, and producing content for the Working Together magazine.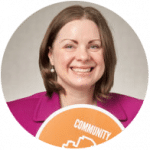 Mary Beth Taylor
Mary Beth Taylor, CFRE oversees all donor engagement activities including Donor Advised Funds, planned giving and donor stewardship. With close to 30 years of experience in the charitable sector, she has held senior leadership positions at WWF- Canada, the Sunnybrook & Women's Foundation and has worked at the University of Manitoba, McMaster University, and University of Toronto. Most recently, she was Founder, President and Chief Strategist of The Creaddo Group. She was named Outstanding Professional Fundraiser in 2016 by the Association of Fundraising Professionals (AFP) Manitoba Chapter. An active community volunteer, she serves on the Board of CancerCare Manitoba and is a member of her son's elementary school's parents' advisory group. She is a graduate of the University of Manitoba and Cornell University (Change Management).