This event is no longer active.
Small Business Marketing Forum and Local Holiday Market
Thursday, December 1, 2022  |  7:30 a.m. – 10:30 a.m.
Delta Hotel Winnipeg, 350 St. Mary Ave.
Grand Ballroom
---
Members: Free to attend
Regular Rate: $25

The Winnipeg Chamber encourages attendees to wear masks and practice social distancing. Please stay home if you are sick. COVID-19 Screening Tool
---
ABOUT EVENT:
Struggling to find the right way to market your business? Our next small business forum is here to help. As we gear up for the holiday season and the new year, local Winnipeg marketing experts want to share their ideas and best practices when it comes to promoting your business. 
Our December Small Business Forum will focus on brand strategies, budgets and how to best market your product or service to meet your business goals. 
The event will kick off with a panel of local marketing experts followed by a workshop led by Tandem Collaborative. 
We will also be hosting our Local Holiday Market of local vendors for you to get some early holiday shopping done. 
Why you should register:
Connect one-on-one with other small business owners

Join multiple round table discussions with local members

Hear from keynote presenters on marketing

Shop local in our holiday marketplace
---
PROGRAM:
7:30 a.m.: Registration and Holiday Market Opens
8:15 a.m.: Program Starts + Panel Discussion
Panelists:
Cleo Curtis, Director of Communications, Brandish Agency
Donavan Robinson, Founder/Partner, Vantage Studios
9:00 a.m.: Networking Break
9:30 a.m.: Workshop (details below)
10:30 a.m.: Program Ends
---
Workshop: Stop Seeing What Sticks: Get Your Marketing Strategy Working for Your Business Goals
Led by Amelia Laidlaw and Larissa Peck, Co-Founders of Tandem Collaborative

With endless options for marketing your business, it's hard to know where to invest your resources to make sales — and we know small business owners are always looking to be savvy with their resources.
In this 45-minute, interactive workshop for small business owners, you'll begin to piece together a marketing strategy informed by:
your business goals 

your brand 

the tools available to you 
By pinpointing and connecting these three areas of your business, you'll walk away with a clearer idea of how to market more efficiently and effectively.
---
Presented In Partnership With:

Small Business Supporters
Local Exhibitors:
---
ABOUT OUR PRESENTERS: 

Amelia Laidlaw and Larissa Peck draw on their combined several years of communications, marketing, entrepreneurship, community & business development experience in establishing, growing and serving numerous clients through Tandem Collaborative. 
We're motivated by the energy and kinship in communities that are built around small businesses: they give us meeting places, memorable experiences, destinations, services that enhance our lives, and opportunities for meaningful connection, all while creating opportunities for people to make their living doing what they love.

Tandem offers strategic, authentic, and attainable marketing and business development strategy to small businesses. We create strategy that is informed by a deep understanding of our clients' values, goals, and those of their ideal customers. We believe our outside perspective can lend itself to discovering interesting and innovative ways to build your brand narrative and let your customers in on who your business is at heart. 
---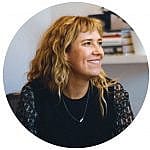 Cleo Curtis is the Director of Communications at Brandish. She works at telling Brandish's perspective and its work to national audiences. Brandish recently won CPRS's agency of the year (medium-sized). Her education and experience is in video production and communications.
---
With 20+ years in marketing and entrepreneurship, Donavan Robinson has been involved in building and operating several businesses that have created lasting and meaningful experiences. Donavan has combined his love for marketing and hospitality to create some of Winnipeg's iconic businesses, from A Little Pizza heaven, Greenroom, Made Here and The Good Will Social Club. Vantage has allowed Donavan to use his knowledge and expertise to help not only his organizations but that of many other businesses locally and abroad.
A leader in transformational change, Vantage is a trailblazer and collaborative partner in management consulting. Our goal is to help our clients find the right strategy to turn their ideas into action and vision into reality. We want to inspire innovation and connection within recognizable organizations around the globe.
---
Please note, refunds will only be issued with a minimum of 72 hours of notice before the event. Should you require a change of your ticket after that time, we kindly ask that you find a replacement for your ticket. If you have further questions, please direct them to [email protected]
350 St. Mary Ave.
Winnipeg, MB