This event is no longer active.
ABOUT EVENT:
Small Business Marketing Forum and Holiday Market
Thursday, November 23, 2023 | 8:30 a.m. – 11:30 a.m.
Delta Hotel Winnipeg
Email marketing continues to be one of the top ways small businesses can engage with their clients and customers. But are you struggling with how to build your list? Or if you have a list, how can you convert it to sales? 
Our November Small Business Forum is here to help. In this two-part event, kick off with a panel of local marketing experts who will share their insights, strategies and experience in marketing.

The panel will include:
Jackie Wild,

Founder, Tito Boy Restaurant & Founder, Delight Digital

David Owasi, Founder, Outreachgenius.ai and Ace your Business

Andrea Tétrault, Owner, and Mark Reimer, Director of Accounts, Tetro Design
Following the panel, David Owasi, Founder at Outreachgenius.ai, will show you clear and simple steps on how to find and attract clients using AI. You'll discover marketing specific AI tools to reach potential clients smoother and more efficiently.
Why you should attend:

Connect one-on-one with other small business owners

Learn ways to use AI to speed up your work

How to write an effective email using AI

Hear from local experts on ways they are effectively using marketing

Shop local in our holiday marketplace
---
Attended our September Forum? This will be a great follow-up to further advance your knowledge on AI and provide a more hands-on experience when it comes to marketing. 
PLUS- JOIN OUR HOLIDAY MARKET
We will be hosting our annual Local Holiday Market of local vendors to get some early holiday shopping done. Local vendor? Purchase a booth. 
---
REGISTRATION CLOSED
Free for members
Future Member Rate: $25 +GST
Join our holiday market! Purchase a booth: $175 +GST

To learn more about the benefits of a Chamber membership, including discounted ticket rates click here.
---
WHAT YOU SHOULD KNOW
Accessibility: We strive to host inclusive, accessible events that enable all individuals to engage fully. If you require accommodation please let us know when purchasing tickets.
Refund Policy: Refunds will only be issued with a minimum of 72 hours of notice before the event. Should you require a change of your ticket after that time, we kindly ask that you find a replacement for your ticket. If you have further questions, please direct them to [email protected]
SMALL BUSINESS CHAMPIONS
Local Exhibitors:
ABOUT OUR PANELISTS: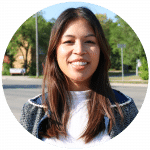 Jackie Wild is a seasoned communications and marketing professional with over a decade of experience managing successful community-focused initiatives within the public, private and non-profit sectors. As a racialized woman in business, she understands the critical role anti-racism advocacy plays in advancing equitable outcomes for her kababayan (fellow country people) and the broader business community.
In 2022, Jackie launched Tito Boy Restaurant, Winnipeg's first south-end Philippine eatery offering traditional and fusion culinary creations. The business, named after her father Agustin "Tito Boy" Doming, represents the intersectionality of different generations and what it means to be a Philippine-Canadian in the modern era.
---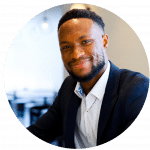 David Owasi has a special knack for combining marketing strategies with automation and AI, creating smart solutions for businesses looking to attract more clients and boost their sales. He's not just passionate about the tech side of things; he also values emotional intelligence and has a strong entrepreneurial spirit. David's unique skill set and passion make him stand out in helping businesses thrive and grow. 

---
A founding partner of Tetro Design, Andrea Tétrault has 30 years in the design and communications industry. She serves as a student mentor, lecturer, and design judge for international juries and publications. Andrea is a professional member of the Graphic Designers of Canada, and served as the president of the Manitoba Chapter. Over the course of her career, she has worked for clients such as CancerCare Manitoba, The National Arts Centre, and Canada Post. Andrea was recently awarded DesCan Fellowship for exceptional contribution to the design communications industry. She is an avid cyclist, traveler, and sucker for a nice pinot.
---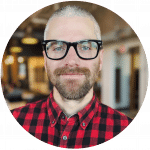 Mark Reimer has 14 years of experience in the industry. He has managed many of Tétro Design's larger accounts, helping clients like Transplant Manitoba exceed target goals through creative strategies and meticulous management. Never taking no for an answer, Mark is a creative and energetic problem solver who is an asset to our team and our clients. In addition to Transplant Manitoba, he has managed accounts for National Energy Board, The Forks, HSC Winnipeg, Pollard Banknote and more.
350 St. Mary Ave.
Winnipeg, MB