This event is no longer active.
Small Business Talent Summit
Thursday, September 29, 2022  |  8:30 a.m. – 10:00 a.m.
Hosted on Zoom
Free to Attend
---
The Winnipeg Chamber encourages attendees to wear masks and practice social distancing. Please stay home if you are sick. COVID-19 Screening Tool
Please note, refunds will only be issued with a minimum of 72 hours of notice before the event. Should you require a change of your ticket after that time, we kindly ask that you find a replacement for your ticket. If you have further questions, please direct them to [email protected]
---
Small Business Supporters
ABOUT EVENT:
According to a recent survey, three out of four job seekers report that a diverse and inclusive workplace is an important factor when evaluating companies and job offers. So what does that mean for you? Employee retention and inclusive hiring practices are key to the success of your business.
Our September Small Business Forum is a FREE and in-depth learning opportunity to hear industry leaders and professionals who will offer insights on an inclusive hiring roadmap to help you with your hiring and retention practices.
Attendees will take part in table discussions, review interactive case studies and connect with service agencies to help support you with your employment needs.
Space is limited! Sign up for FREE today.
3 reasons to attend:
Connect with service agencies to support your employment needs
Learn more about our Newcomer Employment Hub and CODE
Discover new inclusive HR tactics for recruitment and retention.
PROGRAM
8:15 a.m.    Zoom Opens
8:30 a.m.   Program Starts  Hosted by Small Business Advisory Co-Chairs
8:35 a.m.    Panel Discussion
9:20 a.m.    Workshop Begins
10:00 a.m.  Program Ends
---
ABOUT OUR PANELISTS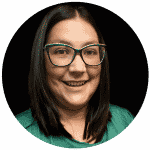 Erika Frey Morote, Project Manager, Immigration Partnership Winnipeg 
Erika holds a Degree in Communication for Development and a Certificate in Community Development. She has over 11 years of experience as a Community Development, Settlement and Immigration Professional. She is currently a Project Manager at Immigration Partnership Winnipeg. She worked as a Settlement worker and later Director of Settlement and Community Development, walking alongside newcomer women and their families as well with gender diverse folks. Erika is passionate about settlement, immigration, food security, community economic development and social justice issues. Erika is also very passionate and committed in building and strengthening connections with the Indigenous People of this land we call Canada.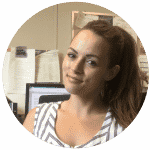 Alyssa Wiebe, Program Manager, Rural Services at Manitoba Possible
Joining the agency in 2016, Alyssa Wiebe spent her first five years with Manitoba Possible as a Vocational Rehabilitation Counsellor, working to improve employment equity and advance workplace accessibility across Winnipeg. Now a Program Manager for Rural Services, she oversees Manitoba Possible's rural Vocational Rehabilitation program which supports adults with disabilities to plan, prepare for, attain and maintain gainful employment. Over the last year, Alyssa led the development of Manitoba Possible's own Accessible Employment policy, detailing hiring and retention practices intended to remove barriers and promote an accessible and diverse workplace. Currently, she is completing her Masters of Social Work Degree through the University of Manitoba, specialising in leadership, management & policy analysis.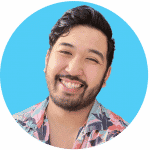 Cobie Damsel
Cobie is a Consultant in Deloitte's Culture & Behaviour Transformation team. Cobie has 4+ years of transformation experience primarily focused on standing up Transformation Centers of Excellence and leading enterprise People & Culture programs. Cobie helps clients build innovative approaches by using change management to embed sustainable behaviour change for Diversity, Equity and Inclusion and Organizational Culture Transformations. Cobie holds a bachelor's degree in Commerce from the University of British Columbia, specializing in Organizational Behaviour & Human Resources, and Entrepreneurship.