This event is no longer active.
Small Business Finance Forum | VIRTUAL
Thursday, February 24, 2022  |  1:15 p.m. – 3:30 p.m.
Hosted on Zoom
---
Free to attend


To learn more about the benefits of a Chamber membership, including discounted ticket rates click here.
---
ABOUT EVENT
As a small business owner, how do you manage cash flow in such an unpredictable climate? Which grants are available to you and how can you effectively apply? These are just some of the questions we hear from our small business community and we want to help you find the answers.
Our February Small Business Forum is your opportunity to hear from industry leaders and professionals on managing your cash flow and applying for grants. Some of the biggest challenges small business owners face are related to finance. Join us at our Small Business Forum as we help you navigate some of those challenges.
3 reasons to attend:
Find innovative ways to manage your cash flow.
Hear about grants available to your business– now.
Learn new and effective ways to write your grant proposals.
PROGRAM
1:15 p.m. – Login/ Networking
1:30 p.m. – Program Begins
1:35 p.m. – Cash Flow Fireside Chat – Jerod Rathbone, RBC
2:05 p.m. – Grant and Proposal Writing Tips – Monica Schroeder, Night Sky Consulting
2:25 p.m. – 4 Cost Savings for your Small Business
Maribeth Tabanera, 7 Oaks Met School
Kay Gardiner, Manitoba Chambers of Commerce, Digital Manitoba Initiative
Megan Ross, PrairiesCan
Sean Angus, Winnipeg Chamber of Commerce
3:30 p.m. – Program Ends
---
EVENT SPONSORS
---
ABOUT OUR SPEAKERS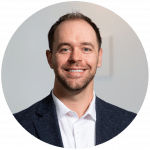 Jerod Rathbone
Jerod Rathbone is Business Account Manager with RBC (Royal Bank of Canada) and has a LOVE for all things Business and Finance related. Fortunate to be a Trusted Strategic Advisor for our small to medium sized business community in Winnipeg with cash flow based advice/insight to help clients reach their long term goals. When not talking finance you'll find me either out at a local restaurant with my fiancé, spending evenings on the ice at local hockey rinks around the city, or in a love/hate relationship with Golf on one of our many fantastic local courses.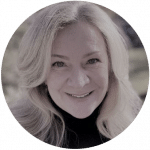 Kay Gardiner
Kay Gardiner, Program Director for the Digital Manitoba Initiative, is a new addition to the Manitoba Chambers of Commerce. Kay brings a passion for business and is a true believer in continuous customer engagement. Kay is a relationship builder and is adept at uniting multi-level stakeholders around shared objectives. Her roots in the tech community in Manitoba run both wide and deep. She demonstrates her enthusiasm for digital adaptation at every opportunity.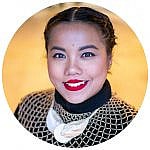 Maribeth Tabanera
Maribeth Tabanera is a Filipinx Tagalog Visayan queer femme interdisciplinary educator, artist, choreographer, DJ, and community organizer. They are a settler on Treaty No. 1 Territory, born and raised in Winnipeg's North End.  A life-long learner, they have focused their energy on diving deeply into their passions of education, the arts, social justice, and community building. They are a Tec Voc, University of Winnipeg, and Red River College alumni. Since 2018, Maribeth has been the Learning Through Internship Coordinator at the Seven Oaks Met, Maples Met, and Met Centre for Arts and Technology in the Seven Oaks School Division, where they work with community partners, businesses, professionals, and organizations to provide opportunities for students to explore their interests and career goals directly with mentors in the real world. Maribeth is an artist facilitator with Graffiti Art Programming and Unity Charity, and sits on the boards of Kultivation Festival, Seven Oaks Filipino Employees Association, and Manitoba Music. For more information about them visit  www.maribethtabanera.com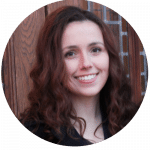 Megan Ross
Megan Ross is a Senior Business Officer with Prairies Economic Development Canada's Enterprises Team. PrairiesCan's Enterprises Team administers several funding programs for businesses, including the Business Scale-up and Productivity Program and the Jobs and Growth Fund.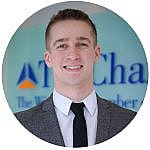 Sean Angus
Sean Angus is Business Development Manager at The Winnipeg Chamber of Commerce. Since joining the Chamber team in 2016, Sean has enjoyed getting to know the many hard-working individuals that make up Winnipeg's business community. In his current role, he builds relationships with The Chamber's investors and seeks out cost-savings opportunities for members. Previously, Sean worked as a producer at 680 CJOB. Outside of work, he can be seen playing music, watching sports, and making Seinfeld references.