ABOUT EVENT:
Re-grounding Practices Focusing on Indigenous Inclusion: CODE Workshop
Thursday, November 9, 2023 | 10:00 a.m. – 11:30 a.m.
Hosted on Zoom
Keynote Speaker: Kendell Joiner, Chief Executive Pathfinder of the Native Clan Organization
Join us for an engaging workshop that delves into the essential realm of Indigenous inclusion within modern organizational settings. Titled "Re-grounding Practices Focusing on Indigenous Inclusion," this session explores how contemporary recruitment and retention strategies can be recalibrated to foster the growth and longevity of Indigenous talent within your organization. Using real-world examples, we'll uncover the transformative power of re-grounding practices throughout the employment journey, from pre-recruitment to knowledge transfer. 

Key points you will learn:
Understand the concept of re-grounding and its significance in Indigenous inclusion efforts

 

Discover how to create an inviting pre-recruitment environment that resonates with potential Indigenous team members.

 

Learn human-centered recruitment practices that authentically connect with Indigenous candidates.

 

Explore effective strategies for retaining Indigenous talent and nurturing their growth within your organization.

 

Gain insights into knowledge transfer re-grounding, enabling the seamless passage of leadership and wisdom.

 
---
Free for CODE Coalition Members*
Free for Food and Beverage Members and Partners*
Discounted Chamber Member Rate: $25 +GST
Regular Rate: $50 +GST 
*Discount codes have been sent to your organization leads. If you are a CODE Coalition Member or a Food and Beverage member requesting the discount code, please email [email protected].  
To learn more about the benefits of a Chamber membership, including discounted ticket rates click here.
---
WHAT YOU SHOULD KNOW
Accessibility: We strive to host inclusive, accessible events that enable all individuals to engage fully. If you require accommodation please let us know when purchasing tickets.
Refund Policy: Refunds will only be issued with a minimum of 72 hours of notice before the event. Should you require a change of your ticket after that time, we kindly ask that you find a replacement for your ticket. If you have further questions, please direct them to [email protected]
ABOUT THE KEYNOTE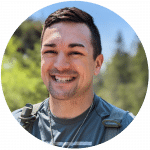 Kendell Joiner (Méstaéhotóá'e) is an American-born, proud member of the Northern Cheyenne Nation located in Southeast Montana. Having grown up around his tribe and culture, the values of community, unity, and the common-good are centerpiece lessons that he carries in his current role as the Chief Executive Pathfinder of the Native Clan Organization. The Native Clan Organization is an Indigenous organization that takes a culturally centered approach of healing with our relatives returning to their communities or starting new lives after contact with the justice system. Kendell holds multiple undergraduate degrees in Criminal Justice, Corrections, and possesses a Master of Public Administration education that he utilizes to change systems and make our world a more balanced and empathetic one. Kendell serves on several boards, advisory councils, and community groups.