This event is no longer active.
ABOUT EVENT:
PolicyCONNECT
Location: Alt Hotel
Monday, November 20, 2023 | 1:00 p.m. – 3:00 p.m.
Speakers:
Hazel Borys, Director of the Planning, Property & Development Department for the City of Winnipeg
Moira Geer, Deputy Chief Administrative Officer for the City of Winnipeg
We're excited to announce our PolicyCONNECT series, connecting businesses to public officials to discuss issues, policies, and policy trends that impact our city and province.
This is a free, in-person, member-exclusive, invitation-only series.
The first PolicyCONNECT series event will host City of Winnipeg officials Hazel Borys, Director Planning, Property and Development and Moira Geer, Deputy Chief Administrative Officer, where you will hear brief remarks about priorities and upcoming initiatives, followed by a moderated Q&A with participants.
---
Free to attend | Invite only
If you're interested in this event or upcoming PolicyCONNECT events, please email Kerry Harris, Director of Policy and Engagement, at [email protected]. 
To learn more about the benefits of a Chamber membership, including discounted ticket rates click here.
WHAT YOU SHOULD KNOW
Accessibility: We strive to host inclusive, accessible events that enable all individuals to engage fully. If you require accommodation please let us know when registering.
ABOUT OUR SPEAKERS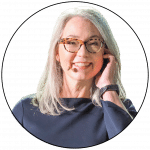 Hazel Borys is the Director of the Planning, Property & Development Department for the City of Winnipeg. Prior to this role, she was president of PlaceMakers, Inc. in Canada and PlaceMakers, LLC in the U.S. for 20 years.
Under her leadership, PlaceMakers was distinguished for crafting vibrant, walkable communities across Canada, the U.S., and abroad. Before PlaceMakers, Hazel spent 10 years building roads and bridges while getting a bachelor's degree in Engineering, and master's degree in Business Administration at The Ohio State University.
Hazel is the lead author of Visualising Complete Communities in the Winnipeg Metropolitan Area, the Green Infrastructure Toolkit, Code Score, and Codes Study.
Now, at a pivotal moment for Winnipeg, Hazel's expertise is instrumental. She recently consulted with the Winnipeg Metropolitan Region on Plan20-50, the regional policy plan for the 18 regional municipalities, including Winnipeg.
Current City policies aim to transform Winnipeg into a more resilient, livable collection of neighbourhoods, and Hazel's deep-rooted commitment to sustainable urbanism positions her to lead this transformation.
Until taking on her current role at the City of Winnipeg, she served on the Manitoba Municipal Board. Hazel currently serves on The Winnipeg Foundation Board of Directors; is past co-chair of Art in Bloom at WAG-Qaumajuq; and is co-organizer of the #BeHereWinnipeg ice poetry contest. Hazel is originally from Alabama and moved to Manitoba in 2008 with her family.
---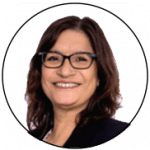 Winnipeg Deputy Chief Administrative Officer Moira Geer, CPA, CA, is a public policy innovator, change agent, and champion of equity and inclusion in the Public Service. As Deputy CAO, she recently led the City's application to the Canada Mortgage and Housing Corporation's (CMHC's) Housing Accelerator Fund – and during her time with the Winnipeg Public Service, has played an active role in many of the City's corporate-wide change initiatives.
Prior to her appointment as Deputy CAO, Moira served as Director of the City's Water and Waste Department – having previously led negotiations to conclude an innovative partnership with the private sector to assist in upgrading the City's wastewater treatment plants. (A project which is one of the most consequential infrastructure projects in Winnipeg's history.)
Moira believes that strong relationships make stronger organizations, and is a sought-after mentor at the City of Winnipeg. In this capacity, she has recently taken on the role of Executive Sponsor to the Women at Work Professional Equity Network, as well as Executive Sponsor to the Equity, Diversity and Inclusion Leadership Committee. In both these roles, and in her daily interactions with staff, she appreciates the opportunity to exchange ideas and aspirations with people at all levels of the Winnipeg Public Service.
310 Donald St.
Winnipeg, MB