This event is no longer active.
Creating and Owning Your Business Story
Businesses have adapted how they operate during COVID-19 and with the renewed attention on Black Lives Matter. The way you talk about your business needs to change too. In this talk, you'll learn how to figure out what your company's current story is saying about itself and how to find your core company story. We'll end with how to best communicate the awesome work your company does using social media.
Kerri Twigg will show you how to find, hone and share your company story following the same steps she took to be named a LinkedIn Top Voice (#10 of 620 million people worldwide talking about workplace and management). How you tell your story now matters more than ever.
VIRTUAL KEYNOTE
Thursday, October 29, 2020
11:30 a.m. – 1:00 p.m. | Hopin Webinar
Free to attend for Member
VIRTUAL KEYNOTE PROGRAM
11:30 a.m. – Webinar Opens / Exhibitors
12:00 p.m. – Program Starts
12:10 p.m. – Keynote Address
12:40 p.m. – Virtual Networking Roundtable
Participate in virtual networking roundtables
(max. 10 members)
Debrief what you learned and share your thoughts with other local business and community leaders
Connect with a purpose and build meaningful relationships (maybe even schedule a coffee date in the future!)
1:00 p.m. – Program Ends
---
ABOUT OUR SPEAKER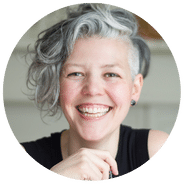 Kerri Twigg
Founder and Career Coach, Career Stories Consulting
Kerri Twigg is an international career coach who helps people use their
stories to grow their careers. She was named the #1 Career Coach to
follow by JobScan and was named a LinkedIn Top Voices in 2018 in the
Workplace and Management category. She is a contributing author to the
Amazon best-selling career book, YouMap.
Kerri has been helping people to figure out what makes them awesome and
how to embrace that awesomeness for over 20 years. First as a creative
drama teacher and now as a career coach. She doesn't tell everyone this,
but she's allergic to formulas that make you look like everyone else.
You're more interesting than that.
Kerri is a Certified Resume Strategist. She holds a B.A in Theatre and
Film (U of Winnipeg), M.Ed in Humane Education (Cambridge College) and
an HR Certificate from Red River College. She has taught and spoken at
theatres, Universities, corporate boardrooms and even a boathouse.