This event is no longer active.
Networking 101
Tuesday, November 23, 2021 | 9:00 a.m. – 10:30 a.m.
Hosted on Zoom
FREE TO ATTEND (MEMBERS ONLY)
---
ABOUT EVENT
Scott Angus of HP Change talks about how to harness the power of mentorship through building your network.
Learn how to effectively use networking to build your mentor community
Discover keys to a strong mentor/mentee relationship
Meet and learn from the group
PROGRAM
9:00 a.m.    Welcome
9:05 a.m.    Introductions
9:10 a.m.    Speaker
9:45 a.m.    Networking exercise
10:30 a.m.  Program ends
---
ABOUT NETWORKING 101
We understand the skill of networking is one that seems simple, yet somehow is challenging for most of us. Networking 101 will provide you with the opportunity to develop skills that will help you grow your business connections and relationships.
Facilitated by Winnipeg's business influencers, Networking 101 takes your abilities from beginner to practiced in a fun learning atmosphere.
---
​ABOUT OUR SPEAKER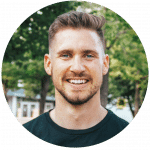 Scott Angus, HP Change
Working in not-for-profit and event management roles, Scott's been fundraising for the past 9 years. But he realized he's not just asking others for money or time. Scott's driven to connect people to amazing causes – and curate experiences that are meaningful to them. Scott started HP Change to do just that.
What excites Scott most is giving opportunities to young leaders to explore their interests and connect them to an awesome community of their peers and incredible mentors.