Member Meetup | VIRTUAL
New Year Workshop: Design Your Life
Thursday, January 13, 2022  |  1:00 p.m. – 3:00 p.m.
---
Free to attend


To learn more about the benefits of a Chamber membership, including discounted ticket rates click here.
Please note, refunds will only be issued with a minimum of 72 hours of notice before the event. Should you require a change of your ticket after that time, we kindly ask that you find a replacement for your ticket. If you have further questions, please direct them to [email protected].
---
ABOUT EVENT:
Discover your 2022 intention and how to design our work around the life that we want to live.
You may have been hearing a lot about work-life balance, and you may even be wondering what that could look like for you? While splitting your time and energy more efficiently between your work and your personal life might sound great, it can be difficult to find that balance when you are always having to choose between the two. What if instead of seeking balance, we started designing our work around the life that we want to live?
This New Year Workshop will help you start the year off by discovering new possibilities for putting yourself first in order to design a life you love. Instead of focusing on your work, you will have the space to focus on you.
Through reflective and envisioning exercises you will leave the workshop with clarity around:
The intention you want to carry into the new year and how to channel your energy towards this intention
Your personal definition of success and the ingredients that make up your ideal life
What you want to do less of and what you want to start saying "yes" to
The self-care practices that will support you to feel like the best versions of yourself
The tiny actions you can take to make it all happen
---
ABOUT OUR SPEAKER: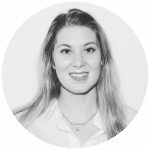 Lauren Best is a Purpose-Centred Design & Mindset Transformation Coach supporting folks to challenge their limiting beliefs, explore new possibilities to use their unique super-powers, and find the confidence they need to take aligned action into purposeful work designed around the life they want to live.
She works with Purpose-Driven Individuals, Solopreneurs, Small Businesses & Organizations who are ready to design their work with purpose by using their unique strengths. Lauren creates spaces of support and co-creation to help these folks move through the noise, envision and come up with new ideas, and create bite-sized plans of action that support their desired area of transformation.
Using the intersection of conscious design strategy and subconscious mindset expansion, Lauren has helped people step into the change they want to make in the world, by creating a balanced, purposeful, and authentic life they love.
Her multidisciplinary background includes Service Design Consulting, Business Transformation & Strategy Design, Coaching & Mentorship, Design Research, Operational Leadership, Collaboration & Culture Design, Workshop Facilitation & Training, Design Thinking, and Communication Design. This work has allowed her to collaborate with public and private sector organizations, small businesses and entrepreneurs. And it has taken her across the globe from Canada, to the UK, Netherlands, Australia, and Singapore.