This event is no longer active.
Lead Workshop
Tuesday, January 31, 2023  |  10:00 a.m. – 11:30 a.m.
The Winnipeg Chamber of Commerce Conference Centre
259 Portage Avenue, 2nd Floor
---
Free to Attend for Members

To learn more about the benefits of a Chamber membership, including discounted ticket rates click here.
Please note, refunds will only be issued with a minimum of 72 hours of notice before the event. Should you require a change of your ticket after that time, we kindly ask that you find a replacement for your ticket. If you have further questions, please direct them to [email protected].
---
ABOUT EVENT:
Our Lead, Connect, Grow 101s are the perfect space for you to work alongside other entrepreneurs on growing your business in a workshop-style setting. Each session will focus on one of our three pillars – lead, connect and grow– and on a specific goal shared by other small business owners.
In our first Lead workshop, we will be focusing on sustainability. In partnership with Efficiency Manitoba, The Chamber works to promote sustainability through energy and cost-saving retrofits, rebates, project funding, and Energy Efficiency Assessments for our members. 
At this session, you'll be able to learn more about how your business can save energy and reduce operating costs by taking part in Efficiency Manitoba programming. Attendees will also learn more from our Climate and Energy Advocate, who is available to help Chamber members apply for the right Efficiency Manitoba programs to ease the financial stress that businesses perceive when switching over to energy-efficient products.

Program:
10:00 a.m. – Welcome and Introductions
10:15 a.m. – Formal Program Begins
11:00 a.m. – Questions and Networking
11:30 a.m. – Program ends
---
ABOUT OUR SPEAKERS: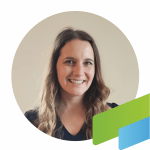 Denise Turanli is a Business Development Manager at Efficiency Manitoba – which is Manitoba's newest Crown corporation dedicated to energy efficiency. Efficiency Manitoba offers programs and rebates to help you save energy, money, and the environment. Denise has 8 years of experience working with energy efficiency programming and is responsible for helping commercial customers, such as multi-unit residential buildings and small businesses, navigate the efficiency programs and reduce their business' energy consumption. Denise is passionate in helping businesses of all sizes and she has a keen interest in offering accessible information to business owners so they can make informed decisions.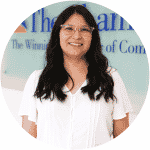 Casey Clair is The Chamber's Energy and Climate Advocate. Her position was created through Efficiency Manitoba's Community Efficiency Program to connect our members with the right programming to help make your business more sustainable and energy efficient. Casey also features our members in our Sustainability Spotlights, where she highlights the work our members are doing to create sustainable workplaces. Her past and present roles, including environmental studies at the University of Manitoba, have only enhanced her passion for conserving the environment and fostering sustainable development in our city. 
100-259 Portage Ave.
Winnipeg, MB