ABOUT EVENT:
Social Responsibility and B Corps: Exploring Ethical Business Practices
Wednesday, June 5, 2024
Delta Hotel Winnipeg
Panel: John Gunter of Frontiers North, Kiirsten May of Uphouse, and Kevin Sitka of Assiniboine Credit Union
Join us for our June Luncheon panel, where we explore the importance and power of being a socially responsible business within Winnipeg and globally.
During our panel discussion, we will feature three Manitoba-based BCorps, Assiniboine Credit Union, Frontiers North and Uphouse, who will share their insights and perspectives on the importance of building a strong social responsibility brand and its relationship to BCorps in today's business landscape. Panelists will shed light on why more businesses are choosing to pursue BCorp certification to align their goals with social and environmental responsibilities. 
---
Discounted Member Rate: $68.75 +GST
Regular Rate: $137.50 +GST
Tables of 8 and 10 also available for purchase
To learn more about the benefits of a Chamber membership, including discounted ticket rates click here.
---
TITLE SPONSORS
---
PROGRAM
11:30 a.m. – Registration, networking and exhibitor booths
12:00 p.m. – Program starts
12:15 p.m. – Lunch service
12:40 p.m. – Panel: Assiniboine Credit Union, Frontiers North and Uphouse
1:30 p.m. – Program ends
WHAT YOU SHOULD KNOW
Accessibility: We strive to host inclusive, accessible events that enable all individuals to engage fully. If you require accommodation please let us know when purchasing tickets.
Refund Policy: Refunds will only be issued with a minimum of 72 hours of notice before the event. Should you require a change of your ticket after that time, we kindly ask that you find a replacement for your ticket. If you have further questions, please direct them to [email protected]
ABOUT THE PANELISTS: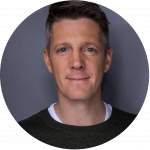 John Gunter is the President & CEO of Frontiers North Adventures, a Certified B Corp travel and tourism company that operates in the Canadian subarctic, whose purpose it is to share in the stewardship of the communities and environments in which they operate. John is a founding board member of the Tourism Industry Association of Manitoba, a board member of the Churchill Beluga  Whale Tour Operators Association, as well as a member of the Business Council of Manitoba. Recently John cofounded Aurora EV Inc., to address the unmet market need for companies to reduce GHG emissions and extend the useful life of their fleets by converting mid and heavy-duty vehicles to EV. John graduated from the University of Manitoba Asper School of Business with a Bachelor of Commerce (Honours) degree and Queen's School of Business Executive Development Centre Operational Leadership Program.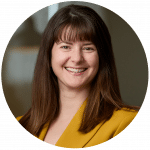 Kiirsten May is an award-winning copywriter, brand consultant and co-author of The Proximity Paradox (co-written with UpHouse co-owner Alex Varricchio). Kiirsten has a passion for storytelling and creative expression. She channels her passion into the work done with clients like Travel Manitoba and Manitoba Possible to help their brands influence communities. Kiirsten and Alex started UpHouse in 2017 as a team of two and have grown the company to include more than 35 people. Starting UpHouse enabled Kiirsten to form more collaborative relationships with clients than is typically possible in a traditional agency, an opportunity that has been key to helping the company grow. UpHouse is a certified B Corporation and certified diverse supplier through Canada's LGBT+ Chamber of Commerce. The necessity of diversity, equity and inclusivity in society, how organizations should operate and communicate are embedded in UpHouse.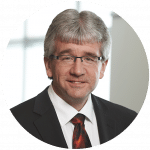 Kevin Sitka, Assiniboine Credit Union President & Chief Executive Officer
350 St. Mary Ave.
Winnipeg, MB