ABOUT EVENT:
A Conversation with Clayton Thomas-Müller
Thursday, February 15, 2024
RBC Convention Centre, North Building, 1st Floor
Keynote Speaker: Clayton Thomas-Müller, Author
Storytelling as an Indigenous practice is alive and immersive, as much about the moment and the listener as about the teller. For our February Luncheon, hear from the national bestselling Author of Life in the City of Dirty Water, Clayton Thomas-Müller, as he inspires listeners to take action for climate justice and decolonization.
---
Discounted Member Rate: $68.75 +GST
Regular Rate: $137.50 +GST
Tables of 8 and 10 also available for purchase
To learn more about the benefits of a Chamber membership, including discounted ticket rates click here.
---
REGISTRATION SPONSOR

---
PROGRAM
11:30 a.m. – Registration, networking and exhibitor booths
12:00 p.m. – Program starts
12:15 p.m. – Lunch service
12:40 p.m. – Keynote Address: Clayton Thomas-Müller
1:30 p.m. – Program ends

WHAT YOU SHOULD KNOW
Accessibility: We strive to host inclusive, accessible events that enable all individuals to engage fully. If you require accommodation please let us know when purchasing tickets.
Refund Policy: Refunds will only be issued with a minimum of 72 hours of notice before the event. Should you require a change of your ticket after that time, we kindly ask that you find a replacement for your ticket. If you have further questions, please direct them to [email protected]

ABOUT THE KEYNOTE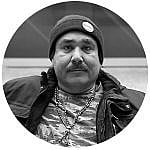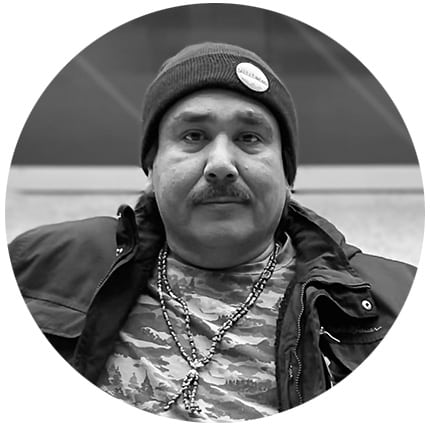 Clayton Thomas-Müller is a member of the Treaty #6 based Mathias Colomb Cree Nation also known as Pukatawagan located in Northern Manitoba, Canada. Based in Winnipeg. He has been recognized by Yes Magazine as a Climate Hero and is featured as one of ten international human rights defenders in the National Canadian Museum for Human Rights. He has campaigned across Canada, Alaska and the lower 48 states organizing in hundreds of First Nations, Alaska Native and Native American communities to support Indigenous Peoples to defend their territories against the encroachment of the fossil fuel industry with a special focus on stopping the expansion of the Canadian tar sands and its associated pipelines. Clayton is an award winning film director, media producer, organizer, facilitator, public speaker and bestselling author on Indigenous rights and environmental & economic justice. His book, Life in the City of Dirty Water, was a national bestseller and a CBC Canada Reads finalist.
375 York Ave.
North Building, 1st Floor
Winnipeg, MB