ABOUT EVENT:
DEI in the Community: Real Stories, Real Impact: CODE Workshop
Thursday, January 11, 2024 | 10:00 a.m. – 11:30 a.m.
Hosted on Zoom
Panelists:
Donovan Henzel, Executive Director, CPA Manitoba Foundation; EDI Lead, CPA Manitoba
Priyanji Mediwake, Senior Manager Diversity, Equity and Inclusion, IGM Financial
Kelly Goodwin, Office Manager, Number Ten Architectural Group
Join us for an inspiring workshop where three dynamic businesses from the CODE Coalition will share their remarkable journeys in advancing Diversity, Equity, and Inclusion (DEI) within their workplaces. This session offers a unique opportunity to learn firsthand from organizations that are at the forefront of driving positive change. 
Key points you will learn:
Discover how CPA Manitoba and the CPA Manitoba Foundation has used an internal facing strategy to develop an internal and external-facing comprehensive EDI strategy. From fostering an inclusive culture to supporting the needs of our students and membership, learn how they've developed an approach to support over 9,000 members, candidates, and students.

 

Learn how IGM's Business Resource Group (BRG) strategy establishes clear goals and expectations, advances the corporate DEI strategy, and ensures that there is sufficient organizational support to drive high functioning and innovative results for BRG members and the company. They will share our approach to launching a BRG program, lessons learned and identify the key differentiators that can set your program apart.

 

Listen to the challenges Number Ten Architectural Group encountered in the early stages of their DEI journey and how they navigated them to continue to build on their inclusive culture.

 
---
Free for CODE Coalition Members*
Free for Food and Beverage Members and Partners*
Discounted Chamber Member Rate: $25 +GST
Regular Rate: $50 +GST 
*Discount codes have been sent to your organization leads. If you are a CODE Coalition Member or a Food and Beverage member requesting the discount code, please email [email protected].  
To learn more about the benefits of a Chamber membership, including discounted ticket rates click here.
---
WHAT YOU SHOULD KNOW
Accessibility: We strive to host inclusive, accessible events that enable all individuals to engage fully. If you require accommodation please let us know when purchasing tickets.
Refund Policy: Refunds will only be issued with a minimum of 72 hours of notice before the event. Should you require a change of your ticket after that time, we kindly ask that you find a replacement for your ticket. If you have further questions, please direct them to [email protected]
ABOUT THE PANELISTS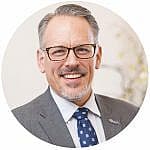 Donovan Henzel, CPA, CMA(He/Him) Executive Director, CPA Manitoba Foundation EDI Lead, CPA Manitoba
Donovan has over 25 years' experience working for both for-profit and not-for profit sectors taking on key leadership roles. He has been with CPA Manitoba since 2010, proudly serving Manitoba's 9,000 CPA members, candidates, and students. Donovan received his accounting designation in 2012 and led the Finance and Operational strategies for the organization until 2015 when he was asked to play a leadership role in the merger of three separate accounting bodies that formed CPA Manitoba. Having a passion for building a strong organizational culture and helping people, Donovan was asked to develop and lead the Human Resources function for CPA Manitoba and shortly thereafter was asked to lead the CPA Manitoba Foundation – a charitable organization that is committed to removing barriers to education in Manitoba for those aspiring to receive the CPA designation. In addition, in 2021, he was asked to lead EDI for CPA Manitoba and help support EDI on a national basis for CPA's 220,000 members across Canada. In his spare time, he is a business owner and loves to get involved with the community, most recently getting involved as a Board member with The Friends of the Laureate Academy and supporting Broadway Neighborhood Community Centre. Along with his wife and two children, he is proud to call Winnipeg home.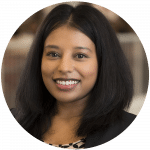 Priyanji Mediwake
Priyanji Mediwake is the Senior Manager of Diversity, Equity and Inclusion (DEI) at IGM Financial. She has been with the organization since 2021 as a founding member of IGM's DEI team. Priyanji has a range of work experience in Human Resources, Change Management, Project Management, Diversity, Equity and Inclusion as well as Environmental, Social Governance (ESG). Priyanji is a CPHR Candidate and currently completing an MBA in Organizational Change & Leadership and Environmental Sustainability.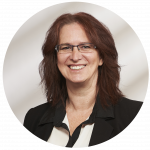 Kelly Goodwin is the Office Manager at Number TEN Architectural Group. During her 25 years of experience in the architecture industry, she's seen many shifts in office culture and expectations. Kelly is a Certified Workplace Wellness Ambassador, the Chair of Number TEN's DEI Committee, and has a strong interest in creating comfortable and safe work environments.