ABOUT EVENT:
Navigating Burnout
Thursday, December 14, 2023
Fairmont Winnipeg
Keynote Speaker: Jhanelle Peters, Registered Psychotherapist with the College of Registered Psychotherapists of Ontario (CRPO), Mental Health Clinician with the Toronto Raptors
Many of us move through life dodging obstacles, trying to keep our head above the water. But what happens when you feel it's getting harder to keep swimming? What happens when you start to experience burnout? During our December luncheon, Jhanelle Peters will share the connection between stress, burnout and low moods. More importantly, attendees will walk away with a better understanding of recognizing, preventing, and managing workplace burnout within themselves and others.
---
Discounted Member Rate: $68.75 +GST
Regular Rate: $137.50 +GST
Tables of 8 and 10 also available for purchase
To learn more about the benefits of a Chamber membership, including discounted ticket rates click here.
---
PROGRAM
11:30 a.m. – Registration, networking and exhibitor booths
12:00 p.m. – Program starts
12:15 p.m. – Lunch service
12:40 p.m. – Keynote Address: Jhanelle Peters
1:30 p.m. – Program ends

WHAT YOU SHOULD KNOW
Accessibility: We strive to host inclusive, accessible events that enable all individuals to engage fully. If you require accommodation please let us know when purchasing tickets.
Refund Policy: Refunds will only be issued with a minimum of 72 hours of notice before the event. Should you require a change of your ticket after that time, we kindly ask that you find a replacement for your ticket. If you have further questions, please direct them to [email protected]

ABOUT THE KEYNOTE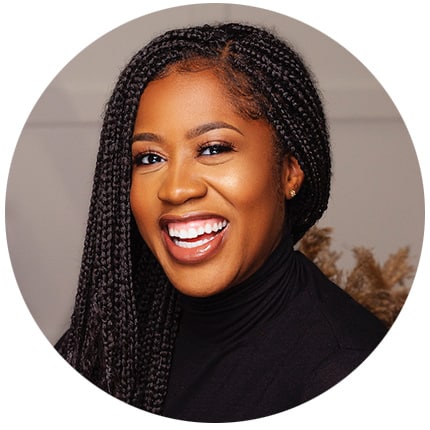 Jhanelle Peters is a Registered Psychotherapist with the College of Registered Psychotherapists of Ontario (CRPO) and the supporting Mental Health Clinician for the Toronto Raptors. Jhanelle received her Masters (M.A.) in Counselling Psychology at Yorkville University and completed her undergraduate degree in Health Promotion at Oakwood University. Jhanelle works with various grass-root community organizations as a Mental Health Professional and with individual clients through her Toronto-based private practice Jhanelle Peters Psychotherapy. Jhanelle has ample experience as a keynote speaker, mental health media expert, event moderator and workshop developer for multiple corporate spaces. With compassion and understanding at the forefront, Jhanelle works with individuals to identify strengths, tools and personal determination that can lead to positive and lifelong changes. With a background in Mental Health and Social Housing, Jhanelle has worked in the United States and Canada, helping individuals uncover negative patterns and behaviours that make life challenging to navigate.
2 Lombard Place
Winnipeg, MB