CODE Workshop: What Next? Implementing Reconciliation in Your Workplace

Tuesday, May 10, 2022  | 
1:30 p.m. – 3:30 p.m.

Presenters: Sally Roach and Kent Brown of Legacy Bowes
---
Free For Members
Future Members: $25 +GST

To learn more about the benefits of a Chamber membership, including discounted ticket rates click here.
Please note, refunds will only be issued with a minimum of 72 hours of notice before the event. Should you require a change of your ticket after that time, we kindly ask that you find a replacement for your ticket. If you have further questions, please direct them to [email protected]
---
ABOUT EVENT
For those of you who have begun to learn about the Indigenous experience in Canada and would like to take the next steps towards reconciliation, this workshop is for you. Learn practical, tangible changes that you can make in your workplace to make it a safe space and inviting for Indigenous employees. We will cover recruitment techniques, tips for retention, and policy changes that could remove barriers to Indigenous employee success.
Learning Objectives:
Practical ideas for encouraging and hiring Indigenous candidates

Thoughtful insights into what Indigenous people need to feel supported at work

Strategies to make your culture welcoming and to retain Indigenous employees

An understanding of the resources that Legacy Bowes offers to help put reconciliation into action
---
ABOUT OUR PRESENTERS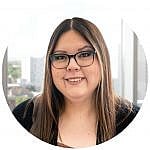 Sally Roach is an HR Professional having a diverse background in Policy Review and Development, Recruitment, Performance Management, Employee Relations, and application of Employment Legislation and HR Best Practices. Sally brings forward experience in HR Consulting services where she has become effective and knowledgeable in developing client-focused HR solutions.
Sally is a graduate from the University of Winnipeg, earning her Bachelor's Degree in Business Administration. Sally also holds a Business Administration Diploma from McMaster University.
Sally is a proud member of Couchiching First Nation and has worked with many Indigenous clients and organizations in multiple provinces. Sally enjoys spending her personal time with her family and friends, tasking herself with DIY Projects and being on the lake.
---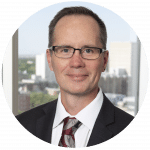 Kent Brown is a senior human resources professional with 25 years of HR experience much of which was gained in a large, Indigenous social service agency. Prior to joining Legacy Bowes, Kent was the HR Director for Southern First Nations Network of Care where he managed all aspects of human resources including providing advice on C-92 initiatives. Kent holds a Certificate in Human Resources and Labour Relations from the University of Manitoba and Queens University respectively. Kent takes pride bringing a First Nations view to the profession by providing an array of services to clients such as coaching, policy development, labour relations, facilitation, conflict resolution and performance management. Kent is also a proud member of Fisher River Cree Nation, a proud husband and father of four daughters, a seasoned motivational speaker and an accomplished boxing coach.
---
We strive to host inclusive, accessible events that enable all individuals to engage fully. If you require accommodations for an upcoming event, you are able to make a request upon registration or by emailing [email protected].