This event is no longer active.
CODE Conference: Take Conversation to Action

Thursday, May 26, 2022  | 
7:30 a.m. – 4:30 p.m.
RBC Convention Centre Winnipeg, York Ballroom, 375 York Avenue
Are you ready to take conversation to action?

The business case for having a diverse, inclusive and equitable workplace is clear– but how can we take action and continue to build our workplaces as an welcoming place for all? 
Our first annual CODE Conference will take you on a full-day journey of learning through engaging presentations from top voices in the Diversity, Equity and Inclusion (DEI) community, hands-on facilitated workshops and the opportunity to learn, connect and grow with like-minded individuals. 
Just starting your DEI journey or looking for a deeper conversation? Workshops throughout the day will be offered in three levels depending on where you are in your learning journey. Join either our introductory level sessions, general sessions or advanced sessions or mix and match based on topics that interest you.
Join us for an all-day community gathering of light-bulb moments, tough (but necessary!) conversations, and a feeling of renewed hope and energy.
---
Member Pricing:

Members: $199 +GST
Members: Table of 10: $1,990 +GST

Regular Pricing:

Non-members: $398 +GST

Non-members: Table of 10: $3,980 +GST

To learn more about the benefits of a Chamber membership, including discounted ticket rates click here.

REGISTRATION CLOSED

Registration deadline May 20, 2022 at 5 pm.

Please contact [email protected] to be added to a waitlist.

Please note, refunds will only be issued with a minimum of 72 hours of notice before the event. Should you require a change of your ticket after that time, we kindly ask that you find a replacement for your ticket. If you have further questions, please direct them to [email protected]
---
TITLE SPONSORS – MORNING KEYNOTE
TITLE SPONSORS – AFTERNOON KEYNOTE
---
ABOUT OUR KEYNOTES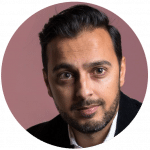 Dr. Rehman Abdulrehman, Clinical Psychologist, Owner of Lead with Diversity

A clinical and consulting psychologist, Dr. Abdulrehman is lauded as a "beguiling storyteller, gifted speaker, and subject matter expert on inclusion and diversity," as well as "an emerging force on leadership and cultural diversity," Dr. Rehman Abdulrehman has a well-honed ability to catalyze insight-oriented change through powerful storytelling and practical psychology that sticks with people.
A Canadian of Zanzibari descent, Dr Abdulrehman draws on his extensive professional expertise and his life as an immigrant from an ethnic, cultural and religious minority, to illustrate the necessary concepts and actions for lasting change. In addition to speaking, he coaches, consults and delivers compelling experiential learning events, all designed to create a bridge of understanding and compassion across common human experiences and activate potent human transformation.
Dr. Abdulrehman's portfolio is vast and international, having worked with organizations including the Canadian Broadcasting Corporation, the Royal Canadian Mounted Police, the Mastercard Foundation, Kaplan and the Young Presidents Organization. He is a subject matter specialist for Google/Youtube on unconsicious bias and also a member of the Conference Board of Canada's Council of Inclusive Work Environments. His work has been recognized by the Society of Consulting Psychology for Excellence in Diversity & Inclusion (D&I) Consulting.
He's held numerous leadership roles within his own profession, including being a past president for the Manitoba Psychological Society and Chair of the Committee on International Relations for Psychology with the American Psychological Association.
Dr. Abdulrehman is an assistant professor at the University of Manitoba, has been a visiting professor at the State University of Zanzibar, Zanzibar University and Muhimbili University over the past decade where he helped teach and develop mental health programs in low resource settings. He was also a TEDx speaker on the topic of "Resolving Unconscious Bias", and hosts a podcast, Different People, addressing the difficulty but necessary conversations on issues of racism. He is also a lover of cakes, bakeries, and is the Mandalorian to a 8-year-old Grogu.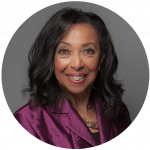 Rosemary Sadlier, Founder of Black Canadian Network
Rosemary Sadlier OOnt (Order of Ontario) is a social justice advocate, researcher, writer, consultant, and, international speaker on Black History, anti-racism and women's issues. She is the past President, serving for 22 years as the unpaid leader of the Ontario Black History Society. She was the driving force of the secured commemoration of February as Black History Month at all levels of government; she secured August 1st as Emancipation Day municipally in 1995 and provincially in 2008 with a national declaration recently passed now making this a national commemoration in Canada. She saw to the creation of the national day for the Hon. Lincoln Alexander. She has given deputations to the UN Rapporteur on Race Relations, the Federal and Provincial Governments and on consultative work with the Royal Ontario Museum, the CMHR, The Ward Heritage Interpretative Group, the Bi-National Study of the Underground Railroad and heritage conferences Previously she served on the final selection committee of the national Mathieu Da Costa Challenge for Canadian Heritage and the Canada Post Stamp Advisory Committee. An educator, she has developed or contributed to African Canadian curriculum, national exhibits and publications. She was an appointed member of the College of Early Childhood Educators. An author, Sadlier has written 7 books on African Canadian history. A consultant, she effects diversity, equity and inclusion projects, and, recently was appointed Equality Lead for the Americas and the Caribbean with the Royal Commonwealth Society. Sadlier is dedicated to social justice and using the frame of Black History, seeks to educate and empower others.
---
We strive to host inclusive, accessible events that enable all individuals to engage fully. If you require accommodations for an upcoming event, you are able to make a request upon registration or by emailing [email protected].
---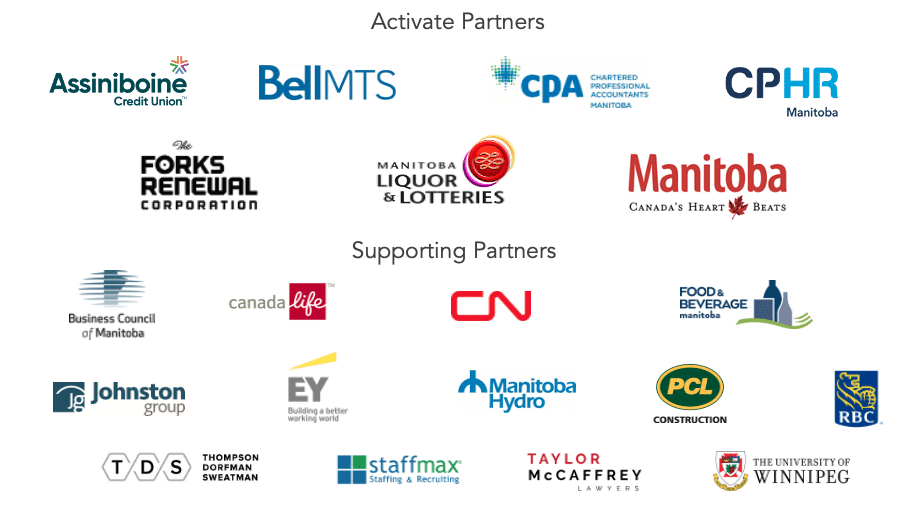 375 York Ave.
Winnipeg, MB