Civic Leaders Dinner
Thursday, April 13, 2023 | 6:00 p.m. – 9:15 p.m.
RBC Convention Centre Winnipeg, South Building, York Ballroom 1
---
REGISTRATION CLOSED

Please email [email protected] to check availability.

Member Rate: $130 +GST
*Limit of 5 seats per organization 

To learn more about the benefits of a Chamber membership, including discounted ticket rates click here.
Please note, refunds will only be issued with a minimum of 72 hours of notice before the event. Should you require a change of your ticket after that time, we kindly ask that you find a replacement for your ticket. If you have further questions, please direct them to [email protected].
---
TITLE SPONSORS
ABOUT EVENT:
The Civic Leaders Dinner is a Chamber-exclusive opportunity for our members to converse directly with Mayor Scott Gillingham, City of Winnipeg councillors, and much of the City's administrative staff about issues that are important to them and directly affect the success of their business. Elected officials and the administration's c-suite will move between tables for direct conversation between Winnipeg's top influencers. It's a chance for two-way dialogue and pivotal questions, multiplied a hundred fold by bringing your city's leadership together in one setting.
More elected officials will be announced in the coming months.
*Limit of 5 seats per organization 
PROGRAM
Registration/Networking: 6:00 p.m.
Program Starts: 7:00 p.m.
Round #1 – Appetizer : 7:20 p.m.
Round #2 – Main Course: 7:55 p.m.
Round #3 – Dessert: 8:30 p.m.
Program Ends: 9:15 p.m.
---
Who's Attending?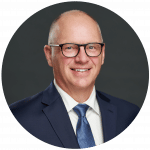 Mayor Scott Gillingham was elected as Winnipeg's 44th mayor in October 2022 with a mandate to improve city services, invest in infrastructure projects that enhance economic development, and to tackle the city's social challenges like homelessness and crime.
Scott was first elected to Winnipeg City Council in 2014 and was re-elected to represent the St. James ward in 2018. His collaborative, responsible approach has been the hallmark of his time on City Council.
Scott believes council needs to take a longer-term view of financial issues, and focus on capital projects or investments in services that increase Winnipeg's attractiveness as a place to live, play, work and invest.
During his five-and-a-half years as Finance Committee Chair, he acted as lead on the budget process and developed Winnipeg's first multi-year balanced budget. Adopted in the early days of the pandemic, the multi-year budget helped the city weather the $220 million pandemic-related revenue loss.
Scott has also been the chair of the Winnipeg Police Board, Council Liaison for Labour Relations and the Council Liaison – Veteran & Military Affairs, a position he helped create. He has served as co-chair of the Winnipeg Metropolitan Region Board and as the City of Winnipeg's representative on the board of the North American Strategy of Competitiveness.
Scott was born in Brandon, Manitoba, and raised on a mixed farm near Carman. A lifelong hockey player, he played for four seasons in the Manitoba Junior Hockey League for the Steinbach Hawks, Dauphin Kings and the Winkler Flyers.
He holds a Diploma in Theology from Horizon College and Seminary in Saskatoon, and has done graduate studies for a Masters in Theology at Canadian Mennonite University.
Prior to serving on city council, Scott was as a pastor for more than twenty years, most recently at Grace Community Church in Headingley. He and his wife Marla have been married for more than 25 years and live in Silver Heights. Together, they have raised two adult children, daughter Hannah and son Andrew.
---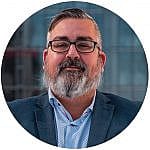 Michael A. Jack is Chief Administrative Officer for the City of Winnipeg, a role which includes management and oversight of all City operations. Michael has worked at the City for over 20 years, previously as Deputy Chief Administrative Officer, where he oversaw major interdepartmental files including the City's responses to homelessness and the COVID-19 pandemic, homelessness, as well as the Portage & Main, Treaty 1 Naawi-Oodena development, and Winnipeg Metro Region working groups. Michael previously served as the City's Director of Legal Services & City Solicitor in the Legal Services Department. He sits on numerous professional and volunteer positions and Board Roles, including Manitoba Music and Broadway Neighbourhood Centre.
---
Also attending:
Councillor Janice Lukes – Deputy Mayor, Waverly West
Councillor Markus Chambers, Acting Deputy Mayor, St. Norbert/Seine River Ward
Councillor John Orlikow, River Heights/Fort Garry Ward
Councillor Evan Duncan, Charleswood/Tuxedo/Westwood
Councillor Cindy Gilroy – Daniel McIntyre
Councillor Sherri Rollins – Fort Rouge/East Fort Garry
Councillor Ross Eadie – Mynarski
Councillor Jeff Browaty – North Kildonan (tentative)
Councillor Vivian Santos – Point Douglas
Councillor Matt Allard – St. Boniface
Councillor Brian Mayes – St. Vital
Catherine Kloepfer, Chief Financial Officer
Geoffrey Patton, Director, Asset and Project Management
Tyler Gooch, Director, Innovation & Technology
Christian Schmidt, Chief, Winnipeg Fire Paramedic Service
Jim Berezowsky, Director, Public Works
Marc Pittet, Acting Director, Planning, Property & Development
Cindy Fernandes, Director, Community Services
Felicia Wiltshire, Director, Customer Service & Communications
Greg Ewankiw, Director, Transit
Marc Lemoine, City Clerk
Doug Brown, Director of Legal Services/City Solicitor
Angie Cusson, Director, Human Resource Service
Barb D'Avignon, Manager, Materials Management
Jonathan Hildebrand, Manager, Strategic Planning
Matt Dryburgh, Senior Manager, Economic Development
Jason Egert, City Auditor
Destiny Watt, Chief of Staff
Brian Kelcey, Strategic Initiatives
Luc Lewandoski, Deputy Chief of Staff
---
We strive to host inclusive, accessible events that enable all individuals to engage fully. If you require accommodations for an upcoming event, you are able to make a request upon registration or by emailing [email protected].
375 York Ave.
South Building, York Ballroom 1
Winnipeg, MB