Civic Leaders Dinner
Thursday, April 7, 2022 | 6:00 p.m. – 9:15 p.m.
RBC Convention Centre Winnipeg
---
Member Rate: $125 +GST
*Limit of 5 seats per organization 

To learn more about the benefits of a Chamber membership, including discounted ticket rates click here.

REGISTRATION CLOSED

The Winnipeg Chamber encourages attendees to wear masks and practice social distancing. Please stay home if you are sick. COVID-19 Screening Tool
Please note, refunds will only be issued with a minimum of 72 hours of notice before the event. Should you require a change of your ticket after that time, we kindly ask that you find a replacement for your ticket. If you have further questions, please direct them to [email protected].
---
TITLE SPONSORS
ABOUT EVENT
The Civic Leaders Dinner is an energetic, efficient networking evening. Elected officials and the administration's c-suite will move between tables for direct conversation between Winnipeg's top influencers. It's a chance for two-way dialogue and pivotal questions, multiplied a hundred fold by bringing your city's leadership together in one setting. Attendees will have a chance to chat with Mayor Brian Bowman and Michael Jack, Chief Administrative Officer, City of Winnipeg. More elected officials will be announced in the coming weeks. 
*Limit of 5 seats per organization 
PROGRAM
Registration/Networking: 6:00 p.m.
Program Starts: 7:00 p.m.
Round #1 – Appetizer : 7:20 p.m.
Round #2 – Main Course: 7:55 p.m.
Round #3 – Dessert: 8:30 p.m.
Program Ends: 9:15 p.m.
---
Who's Attending?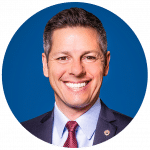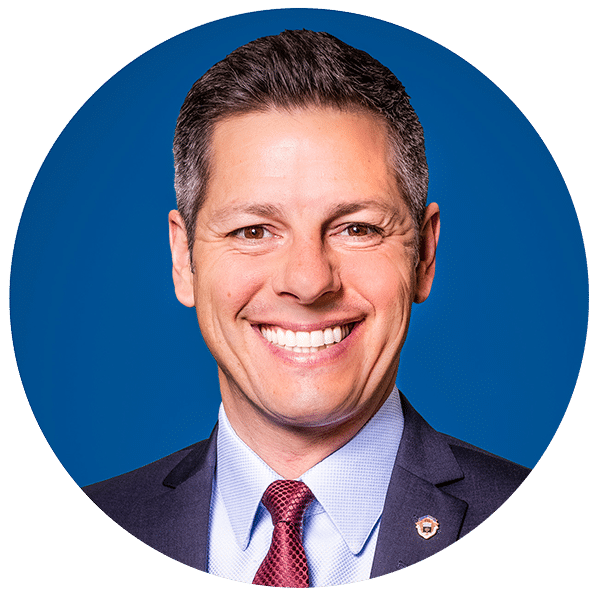 Mayor Brian Bowman was first elected Mayor on October 22nd, 2014 becoming Winnipeg's 43rd Mayor. He was re-elected Mayor on October 24th, 2018, increasing his plurality and capturing more than 53 percent of the votes cast.
Both of Mayor Bowman's campaigns signaled a positive, forward thinking vision for building a city whose population is on track toward a million people, and a vision to unite the city's many diverse communities and cultures.
During his first term, Mayor Bowman successfully worked to ensure Winnipeg became a key national voice on racism and inclusion, setting the city on a journey of reconciliation and adopting the city's first Indigenous Accord. In his second term, he's committed to making Winnipeg an international leader for human rights education, leadership, and promotion.
Since Mayor Bowman took office, the city's population has grown from 698,000 to over 753,000. Brian has remained focused on building a city today for the needs of a population forecasted to grow steadily and strongly well into the future. He oversaw and supported the city's adoption of its first city-wide Asset Management Plan, as well as improved public disclosure and oversight of major capital projects.
Mayor Bowman has been a committed supporter of Winnipeg's business community including the city's growing innovation and technology sectors. He has supported annual reductions to the city's business tax, reduced administrative barriers for businesses, and has worked to build the city's reputation and attract international businesses to Winnipeg such as Ubisoft, an international leader in software development.
Prior to taking office, Mayor Bowman was a business lawyer and a partner in a major Winnipeg law firm. Alongside his law practice, Brian held many leadership roles across a range of boards and community organizations.
​
Mayor Bowman and his wife Tracy are proud parents of two sons. He holds a Bachelor of Arts (Adv) in history and political studies from the University of Manitoba and a Juris Doctor degree from the University of Toronto. He is the recipient of an honourary CPA.
---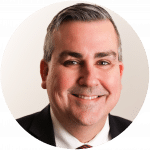 Michael A. Jack is Chief Administrative Officer for the City of Winnipeg, a role which includes management and oversight of all City operations. Michael has worked at the City for over 20 years, previously as Deputy Chief Administrative Officer, where he oversaw major interdepartmental files including the City's responses to homelessness and the COVID-19 pandemic, homelessness, as well as the Portage & Main, Treaty 1 Naawi-Oodena development, and Winnipeg Metro Region working groups. Michael previously served as the City's Director of Legal Services & City Solicitor in the Legal Services Department. He sits on numerous professional and volunteer positions and Board Roles, including Manitoba Music and Broadway Neighbourhood Centre.
---
Also attending:
Councillor John Orlikow, Deputy Mayor, River Heights/Fort Garry Ward
Councillor Markus Chambers, Acting Deputy Mayor, St. Norbert/Seine River Ward
Councillor Kevin Klein – Charleswood/Tuxedo/Westwood
Councillor Sherri Rollins – Fort Rouge/East Fort Garry
Councillor Cindy Gilroy – Daniel McIntyre
Councillor Ross Eadie – Mynarski
Councillor Jeff Browaty – North Kildonan
Councillor Brian Mayes – St.Vital
Councillor Janice Lukes – Waverley West
Councillor Scott Gillingham – St. James
Councillor Jason Schreyer – Elmwood/East Kildonan
Councillor  Matt Allard – St. Boniface
Councillor Shawn Nason – Transcona
Moira Geer, Deputy Chief Administrative Officer
Catherine Kloepfer, Chief Financial Officer
Angie Cusson, Director of Human Resources
Geoffrey Patton, City of Winnipeg
Tyler Gooch, Director, Innovation & Technology Services
Christian Schmidt, Chief, Winnipeg Fire Paramedic Service
Jim Berezowsky, Director, Public Works
John Kiernan, Director, Planning, Property & Development
Cindy Fernandes, Director, Community Services
Felicia Wiltshire, Director, Customer Service & Communications
Greg Ewankiw, Director, Transit
Marc Lemoine, City of Winnipeg
Doug Brown, Director of Legal Services/City Solicitor
Tyler Markowsky, City Economist
Barb D'Avignon, Manager, Materials Management
Marc Pittet, Manager, Real Estate & Land Development
Cecil Sveinson, Manager of Indigenous Relations
Jonathan Hildebrand, Manager, Strategic Planning
Matt Dryburgh, Senior Manager, Economic Development