June Luncheon: The Importance of Indigenomics
Thursday, June 8, 2023  |  11:30 a.m. – 1:30 p.m.
RBC Convention Centre Winnipeg, York Ballroom 1, South Building
---
Online registration is now closed.

Please email [email protected] to check availability.

Discounted Member Rate: $65 +GST
Regular Rate: $130 +GST

To learn more about the benefits of a Chamber membership, including discounted ticket rates click here.
---
PRESENTING SPONSOR

TITLE SPONSORS
ABOUT EVENT:
Our final luncheon of the season will focus on the celebration of Indigenous History Month as we hear from a panel of Indigenous business leaders. The panel will discuss the importance of Indigenous businesses and how they are integral to our economy. The panel will feature Jerry Daniels, Grand Chief of Southern Chiefs Organization, Kendell Joiner, The Native Clan Organization- Chief Executive Pathfinder, and Ashley Richard, Associate Director, Indigenous for the National Indigenous Hub at the University of Manitoba.
PROGRAM
11:30 a.m. – Registration, networking and exhibitor booths
12:00 p.m. – Program starts
12:15 p.m. – Lunch service
12:40 p.m. – Panel Discussion hosted by Jennifer Campeau, National Director, Indigenous Collaboration, Rogers Communications Canada Inc.
1:30 p.m. – Program ends
---
ABOUT OUR PANELISTS: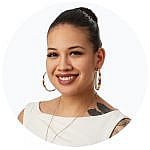 Ashley Richard is the Associate Director, Indigenous for the National Indigenous Hub at the University of Manitoba. She holds a Masters in Management Innovation & Entrepreneurship from the Smith School of Business at Queen's University. Ashley also runs her own consulting business. Ashley completed a Bachelor of Commerce (Honours) from the University of Manitoba's Asper School of Business, where she was the premier recipient of the Full Indigenous Business Scholarship at the Asper School of Business. Ashley majored in Aboriginal Business Studies, focusing on economic development. Her final project on Indigenous economic development was published in the Journal of Aboriginal Economic Development in the fall of 2017. In 2014, she received the 20th Anniversary Manitoba Aboriginal Youth Achievement Award (MAYAA) for her accomplishments. Ashley is passionate about supporting the community she lives and works in and currently serves as Chair of the Walking Together Grants for The Winnipeg Foundation and as a Member on the Board of Governors with Red River College and Board of Directors for North Forge. After receiving the MAYAA award in 2014, Ashley volunteered on the MAYAA Planning Committee for 5 years. Ashley was the recipient of the Oscar Lathlin Memorial Award from Ka Ni Kanichihk at the June 2021 Keeping the Fires Burning Ceremony. In December 2021, Ashley will humbly receive the Distinguished Alumni Award, Outstanding Young Alumni, from the University of Manitoba. Ashley is a proud Indigenous woman with Métis and Ojibway heritage from Pine Creek First Nation and Camperville, Manitoba.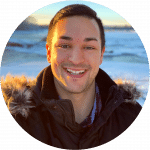 Kendell Joiner (Méstaéhotóá'e) is an American-born, proud member of the Northern Cheyenne Nation located in Southeast Montana. Having grown up around his tribe and culture, the values of community, unity, and the common-good are centrepiece lessons that he carries in his current role as the Chief Executive Pathfinder of the Native Clan Organization. The Native Clan Organization is an Indigenous organization that takes a culturally centered approach of healing with our relatives returning back to their communities or starting new lives after contact with the justice system. Kendell holds multiple undergraduate degrees in Criminal Justice, Corrections, and possesses a Master of Public Administration education that he utilizes to change systems and make our world a more balanced and empathetic one. Kendell serves on a number of boards, advisory councils, and community groups such as serving as the Co-Chair for the Winnipeg Indigenous Executive Circle, the Combined Community Council for the Salvation Army Centre of Hope, and Siloam Mission's Indigenous Advisory Council to name a few. Kendell also founded the Ghost Bull Consultancy, a consulting business that specializes in advising public sector organizations in achieving balance that comes from applying an Indigenous lens to today's administrative and logistical operations.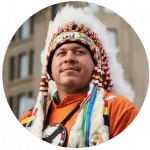 Jerry Daniels is Grand Chief of the Southern Chiefs' Organization (SCO), representing 34 Anishnaabe and Dakota First Nations in southern Manitoba and more than 83,000 citizens. Mr. Daniels was first elected as SCO Grand Chief in 2017. In January 2020, he was acclaimed for a second term, the first time a Grand Chief has run unopposed in SCO's history. Grand Chief Daniels is a proud member of Long Plain First Nation, and a proud father to son Angelo Daniels. He was raised by his grandparents, Isabel and Donald Daniels, along with his aunties, uncles, and community members. Grand Chief Daniels graduated from the University of Manitoba with a Bachelor of Arts degree in economics. Under his leadership in 2019, SCO worked with Brandon University to research and document Indigenous contributions to the broader Manitoba economy, demonstrating an impact of $9.3 billion. Collectively, First Nations are one of the key drivers of Manitoba's economy. Grand Chief Daniels is focused on improving the quality of life for the Anishnaabe and Dakota Nations, through key initiatives including transforming the way southern First Nations experience health care through health transformation,and designing and building a community care model consistent with the evolution of the children welfare system as envisioned by southern First Nations. A strong believer that the youth voice must be heard, SCO created a Youth Council under the Grand Chief's leadership. In April 2022, Grand Chief Daniels made a historic announcement that SCO would acquire the Hudson's Bay Company building located in downtown Winnipeg, Treaty One Territory. The Wehwehneh Bahgahkinahgohn Project will transform the iconic heritage building into a space for economic and social reconciliation. Grand Chief Daniels has served on boards and councils at the local, regional, and national levels. In 2012, Grand Chief Daniels became a key organizer of the Idle No More movement. He is dedicated to serving and empowering SCO First Nations and is a relentless advocate for water infrastructure to create a water authority for our Nations.
Jennifer Campeau, MBA, is the National Director, Indigenous Collaboration, Rogers Communications Canada Inc. Jennifer is an Anishnabe kwe from the Yellowquill First Nation and has kinship ties to the Metis Nation Eastern Region III in Saskatchewan with roots to the Red River area. She holds a Master of Business Administration focusing on Indigenous Economic Development and Biotechnology from the Edwards School of Business with the University of Saskatchewan and a Bachelor of Management in First Nations Governance from the University of Lethbridge. She also holds a Diversity, Inclusion and Equity Certificate from Cornell University. She previously was the first Scotiabank Executive in Residence at the University of Lethbridge, has received a CBC Saskatchewan Future40 award and also a Queen's Diamond Jubilee Award. Jennifer is a former member of the Saskatchewan Legislative Assembly and served as an MLA for Saskatoon Fairview from 2011-2017. She has held a number of portfolios with the Ministry of Education focusing on anti-racist education and implementing Truth & Reconciliation Calls to Action and served as a Cabinet Minister from 2014-2016. She was part of many committees during her time in government, most notably the Vice-Chair of the Rural Crime Task Force, Chair of the Aboriginal Youth Task Force, Priorities and Planning Cabinet Committee, the Cabinet Committee on Children and Youth, Economy Standing Committee, Public Accounts Committee, the Vice-Chair of the Economy CPC, and was responsible for increasing women on Crown and Central Agency Boards, which was 50% female within two years. Jennifer's prior work experience includes the private sector, natural resources sector, US State governments, Tribal Councils, First Nations governments, Metis organizations, and teaching for the University of Saskatchewan in both the Edwards School of Business and the Political Science Department as well as Athabasca University with a focus on Indigenous Public Administration. She is currently a contract Faculty member at Wilfred Laurier University and a sessional lecturer at the Dhillon School of Business at the University of Lethbridge. She is a former Board Member for Wanuskew in Heritage Park. Jennifer has many connections in the Indigenous community across Canada and the United States due to the work that she has done in the past25 years. She also has connections to the Indigenous communities in New Zealand and Western Australia. Jennifer is currently the National Director, Indigenous Collaboration with Rogers Communications, and is working on closing the gap in the digital divide in underserved and Indigenous communities. Jennifer has always had an interest in working with youth, and started youth entrepreneurship and financial literacy programming, and is particularly interested in the reconciliation initiatives in the corporate sector.
375 York Ave.
York Ballroom, South Building
Winnipeg, MB