Budget for Breakfast

Monday, November 29, 2021  | 
7:30 a.m. – 9:30 a.m.
ALT Hotel
Members Rate: $40 +GST
Future Member Rate: $80 +GST
Please note, refunds will only be issued with a minimum of 72 hours of notice before the event. Should you require a change of your ticket after that time, we kindly ask that you find a replacement for your ticket. If you have further questions, please direct them to [email protected]
---
ABOUT EVENT:
The preliminary 2022 Operating and Capital budgets for the City of Winnipeg will be tabled on Friday, November 26, 2021.
Join the Chair of the City's Standing Policy Committee on Finance Councillor Scott Gillingham at the ALT Hotel on the following Monday, November 29 and start your day with some Budget for Breakfast.
The public engagement process indicated that Winnipeggers' priorities were:
Community safety
Community services
Roads
Driving efficiencies and public transit.
Be in the know, as we'll break down the key items from the tabled budget and explore how it could impact business owners and taxpayers, and how it will help the city recover from the pandemic.
See City of Winnipeg News Release
REGISTRATION CLOSED
Digital and/or physical COVID immunization card will be mandatory
at our event check-in for all Winnipeg Chamber in-person gatherings.
Presenting Sponsor

---
ABOUT OUR SPEAKER: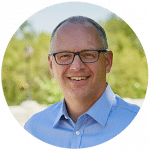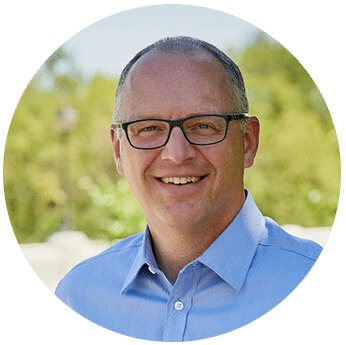 Scott Gillingham
Scott Gillingham was first elected to Winnipeg City Council in 2014 and was re-elected in 2018. During his time on council, he has become widely respected by colleagues, department staff and stakeholders.
Scott has been given several important responsibilities including the chair of the Winnipeg Police Board, Council Liaison for Labour Relations and the Chair of the Standing Policy Committee on Finance.
In his first term, Scott was appointed Council Liaison for Labour Relations where he called for and worked to see the development of a labour relations bargaining strategy. The strategy sequences collective bargaining with respective bargaining units with an aim to ensuring labour costs are sustainable for taxpayers. Under the new strategy several collective agreements have been ratified that have achieved the lowest year-over-year general wage increases in 20 years.
Scott has also served as the Council Liaison – Veteran & Military Affairs, a position he helped create. This has been an important role for working with the Canadian Armed Forces on issues related to personnel, planning and reservists policies. It also recognizes the contribution made to the city by Forces members, veterans and their families. With17 Wing located right in his St. James ward, Scott feels a duty to serve the men and women who serve our nation.
Since moving to the role of Finance in November 2016, Scott has applied a long-term focus on the overall City finances. Most recently, he has provided leadership in the development of Winnipeg's first multiyear balanced budget that was adopted in March 2020, with balanced operating budgets in each of the next 4 years.
Scott firmly believes that council owes it to the citizens of Winnipeg to establish a longer-term, balanced budget that focuses investment on services that are core to the City's mandate and delivers certainty for residents.
In addition to chairing the Finance Committee, he currently serves as co-chair of the Winnipeg Metropolitan Region Board and as the City of Winnipeg's representative on the board of the North American Strategy of Competitiveness.
Scott's collaborative, responsible approach has been the hallmark of his time on City Council.
Prior to serving on city council Scott served as pastor of Grace Community Church in Charleswood for twelve years. He and his wife Marla have been married for over 25 years and live in Silver Heights. Together, they have raised two adult children, daughter Hannah and son Andrew.
310 Donald St.
Winnipeg, MB