ABOUT EVENT:
What Makes Responsible AI?
Thursday, April 18, 2024
RBC Convention Centre
Keynote Speaker: Sarah Walker-Leptich, Partner Development Manager, Amazon Web Services (AWS)
The rapid advancements in Artificial Intelligence (AI) are revolutionizing the way businesses operate. During our April Luncheon, Sarah Walker-Leptich, Partner Development Manager, Amazon Web Services (AWS), will share the benefits of significant advancements like generative AI (ChatGPT) and the risks and dangers that are associated with AI. Developing responsible AI means being transparent about its creation and use, incorporating diverse perspectives, and ensuring that it aligns with societal values and principles.
---
Discounted Member Rate: $68.75 +GST
Regular Rate: $137.50 +GST
Tables of 8 and 10 also available for purchase
To learn more about the benefits of a Chamber membership, including discounted ticket rates click here.
---
TITLE SPONSORS
---
PROGRAM
11:30 a.m. – Registration, networking and exhibitor booths
12:00 p.m. – Program starts
12:15 p.m. – Lunch service
12:40 p.m. – Keynote Address: Sarah Walker-Leptich
1:30 p.m. – Program ends

WHAT YOU SHOULD KNOW
Accessibility: We strive to host inclusive, accessible events that enable all individuals to engage fully. If you require accommodation please let us know when purchasing tickets.
Refund Policy: Refunds will only be issued with a minimum of 72 hours of notice before the event. Should you require a change of your ticket after that time, we kindly ask that you find a replacement for your ticket. If you have further questions, please direct them to [email protected]

ABOUT THE KEYNOTE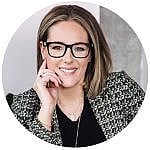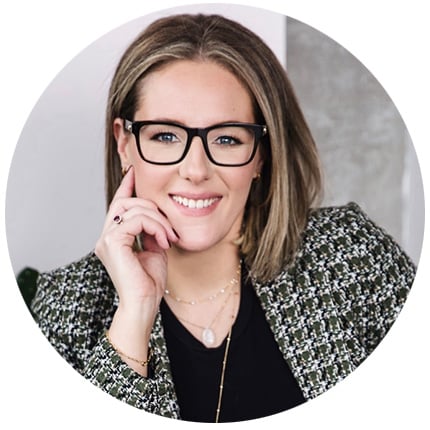 Sarah Walker Leptich is a Partner Development Manager at Amazon Web Services (AWS), where she uses her expertise in technical product and partner marketing to build strategies around data analytics and AI. Prior to joining AWS, Sarah spent time at Google Cloud. Sarah is passionate about the ethical impacts of data analytics, blockchain, and AI & ML. She utilizes her knowledge of philosophy and psychology to build future products with AI that consider the broader implications of technology. Sarah also spearheaded the first ever customer facing AWS DeepRacer event in Canada, providing hands-on technical experience with reinforcement learning to the company's largest financial customers. When she's not working, Sarah can be found indulging her love of Lego, exploring the night sky with her telescope, or with her head buried in a book.
375 York Ave.
Winnipeg, MB