ABOUT EVENT:
A Year of Community-Driven Work
Thursday, May 16, 2024 | 11:30 a.m. – 1:30 p.m.
RBC Convention Centre, North Building, 1st Floor
Keynote Speaker: Michael Richardson, President and CEO, United Way Winnipeg
In May 2023, Michael Richardson stepped into his role as the new President and CEO of United Way Winnipeg. In May 2024, Michael will have a year under his leadership to share how United Way is continuing to tackle local issues and transform the lives of Winnipeggers. And how he is innovating and changing the organization under his leadership through a network of 125+ organizations helping people in need.
---
Discounted Member Rate: $68.75 +GST
Regular Rate: $137.50 +GST
Tables of 8 and 10 also available for purchase
To learn more about the benefits of a Chamber membership, including discounted ticket rates click here.
---
PROGRAM
11:30 a.m. – Registration, networking and exhibitor booths
12:00 p.m. – Program starts
12:15 p.m. – Lunch service
12:40 p.m. – Keynote Address: Michael Richardson
1:30 p.m. – Program ends
WHAT YOU SHOULD KNOW
Accessibility: We strive to host inclusive, accessible events that enable all individuals to engage fully. If you require accommodation please let us know when purchasing tickets.
Refund Policy: Refunds will only be issued with a minimum of 72 hours of notice before the event. Should you require a change of your ticket after that time, we kindly ask that you find a replacement for your ticket. If you have further questions, please direct them to [email protected]
ABOUT THE KEYNOTE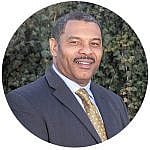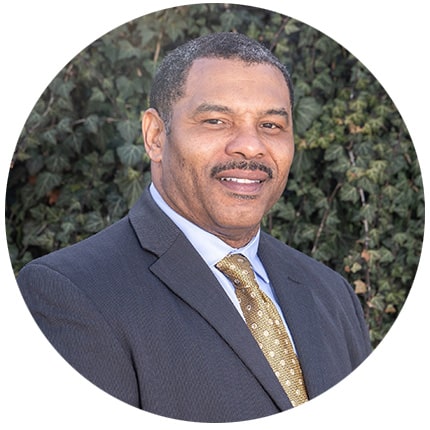 Community champion Michael Richardson brings a wealth of professional social services experience and a personal passion for children and families to his position as President and CEO of United Way Winnipeg. Richardson grew up in Natchez, Mississippi and fell in love with Winnipeg during his time as a CFL All Star with the Winnipeg Blue Bombers Football Club. He transitioned from sports into the social services sector in 1999 and worked for several local organizations, including as a senior manager at United Way Winnipeg-supported agency partners Marymound and Ka Ni Kanichihk. He has lectured and taught on crisis prevention, Culture and Diversity, and Understanding and Working with Sexually Exploited Children and Youth. Richardson and his wife Jennifer raised their five children in Winnipeg before moving to Ontario five years ago, where he was Director of Child Welfare Operations for the Ontario Ministry of Children Community and Social
Services. Michael says: "My purpose is to lead by example and support change where needed. I want to make a difference and create a community where everyone has equitable opportunities, where there is inclusion, and where people feel a sense of belonging."
375 York Ave.
North Building, 1st Floor
Winnipeg, MB