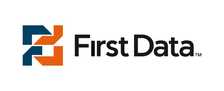 We are proud to offer the First Data discount affinity program to all our members, in partnership with the Canadian Chamber of Commerce.
​
Through this incredible program, our members receive preferred rates on electronic payment processing services including: credit, debit, e-commerce, mobile commerce, cheque guarantee, and gift cards.
With First Data, our members receive preferred rates on the electronic processing of VISA, MasterCard, Discover and debit cards.

| | | |
| --- | --- | --- |
| The goal at First Data is to make it easier and faster for business to get online and sell to a wider audience. Whether your customers are down the street or on the other side of the globe, the demand for fast, safe and flexible payment options is universal. | First Data provides reliable high-performance, high-speed point-of-sale (POS) terminals and peripherals with built-in security to protect card information, and a compact design to fit your space. | First Data allows merchants to move beyond the traditional limits of their checkout counters and accept payments anywhere whether within their retail location, on their sidewalks and patios using WiFi or on the go using 3G networks |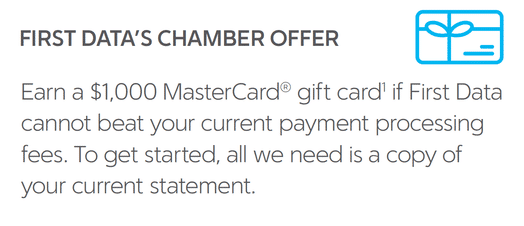 Connect with First Data directly (Frank Mancuso at [email protected] or 1-905-602-3516) or reach out to The Winnipeg Chamber of Commerce office at 204-944-8484 or [email protected] to hear more.
Please note: we advise you connect directly with First Data or The Winnipeg Chamber as some service resellers operating in Winnipeg have not been delivering the best rates available.