2:45 p.m. |  Session 6B: Recruiting and Retaining Diverse Teams 
Panelists: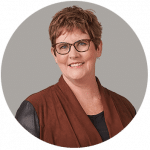 Patricia Lane
Partner at Taylor McCaffrey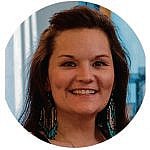 Dodie Jordaan
Executive Director at Ka Ni Kanichihk Inc.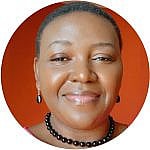 Dr. Zita Somakoko
CEO of StratHR Solutions

Moderated by: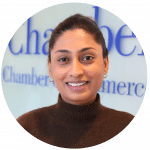 Sanjana Vijayann
Manager of Diversity and Inclusion at The Winnipeg Chamber of Commerce

---
Session Summary:
The "Great Resignation" has been spoken of as the great liberation where employees are choosing to leave workplaces where they feel undervalued or unrecognized. Turnover of employees can have massive costs to organizations whereas the hiring and successful retention of diverse teams can have many benefits to an organization including increased employee engagement, access to new markets, increased innovation and a positive impact on financial outcomes. So how can we successfully do this and recruit inclusively? Hear from panelists on how you can reinvent your processes, connect with local organizations, and foster meaningful community relationships that will directly impact your recruitment efforts.
---
Learning Objectives:  
Expand your knowledge on local Indigenous organizations and how you can create and foster meaningful relationships with Indigenous communities

Deepen your understanding on what a culturally competent workplace look like

Hear from panelists on what challenges equity deserving groups face in the workplace and why they might choose to stay or leave a workplace
---
About our Panelists: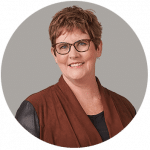 Patricia Lane Q.C.
Patricia Lane practises predominantly collaborative family law, and often advises on pension issues that arise upon relationship breakdown.  She is named in the 2022 Canadian Legal Lexpert Directory as a leading lawyer in Family Law, and was one of the 50 women awarded the national Lexpert Zenith Award.  She was one of the 15 lawyers appointed Queen's Counsel in 2019, the first year this designation had been reinstated after 18 years.  She has a long history of advocating for equality issues, including being lead counsel on the equal marriage case for Manitoba. She chairs the DEI Committee for Taylor McCaffrey.
---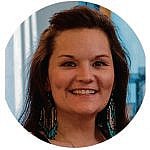 Dodie Jordaan
Dodie Jordaan is currently Executive Director at Ka Ni Kanichihk Inc. Understanding your own identity, knowing who you are and where you come from, and working somewhere where you and everyone who comes through those doors has a place where they belong is a vision that resonates for Dodie. Dodie has a BA with a minor in Native Studies and a major is Psychology and is Métis, First Nations with Pimicikamak Cree Nation, as well as of European descent. As an Indigenous woman Dodie truly believes that we need to have governance and autonomy of our own decisions, our own programming and services, our own wellness, learning, families, communities, etc. It is critical that we work with an anti-oppressive lens and understand how colonization and systems has affected and continue to affect Indigenous people, resulting in homelessness, poverty, trauma, mental illness, social and systemic barriers, racism and discrimination, and countless complex factors. Dodie has extensive experience in community development and revitalization including conducing a community wide engagement in The Pas, working with a committee of volunteers to incorporate and start The Pas Community Renewal Corporation, and implemented all the structural and operational needs required to get a non-profit organization up and running. Since relocating to Winnipeg in 2010, Dodie has gotten to know the community she serves as well as the resources that are available. Dodie is a Sundancer, a mother and a partner as well as an advocate for cultural reclamation and culture as prevention and social justice.   
---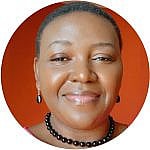 Dr. Zita Somakoko
Deborah-Zita Somakoko is a God Servant, a mother, a business owner, an advocate, and a Public Speaker. She turns Can'ts into Can by coaching others into becoming leaders and leaders to agents of change who provide solutions to organizations' operational growth by maximizing their human capital. As a global HR, DEI leader and a woman of colour, Deborah-Zita uses her platform and influence to train, educate and share her thoughts on diversity and inclusion, gender -based violence and HR practices. Deborah-Zita has always enjoyed helping others. In fact, StratHR Solutions Inc., her consulting firm is a training ground for new HRM graduates and uses part of her business earnings to support survivors and victims of domestic violence and their children. For Deborah-Zita "Seeing people succeed is the best reward."
---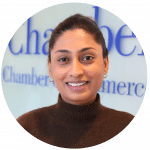 Moderated by:
Sanjana Vijayann
Manager of Diversity and Inclusion at The Winnipeg Chamber of Commerce

---