Meet The Chamber Session Mentors
---
MCKIM.SHERPA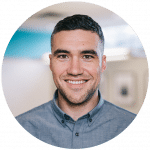 Myles Barr, McKim.Sherpa
Connect on LinkedIn
Myles oversees McKim.Sherpa's Digital Marketing team and the execution of integrated and data-driven digital projects.
His role is to translate client objectives into cross-channel digital strategies and tactics that move the needle. Myles has experience helping companies scale in numerous verticals, including health care, manufacturing, financial services, and agriculture.
Myles is a proud Winnipegger that enjoys cycling, camping, cross country skiing, and spending time with his family, including his wife, daughter, and growing zoo of animals!
What is your favourite local product?
Anything from Nonsuch Brewing Co.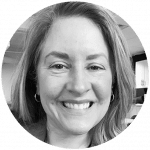 Tamara Bodi, McKim.Sherpa
Connect on LinkedIn
Connect on Twitter
Tamara Bodi is McKim.Sherpa's director of communications, where she brings more than 15 years experience advising clients on strategy, messaging and tactics on a range of celebratory and contentious issues. Her work involves event planning, announcements, media relations, strategic and tactical planning, issues management support, editing, creative content writing, and stakeholder and communications practitioner relations. She volunteers as communications council to Trees Winnipeg, and was president of CPRS Manitoba chapter. Tamara is fascinated by the public apology and treasures her collection of best- and worst-case examples by some of the world's biggest brands.
What is your superpower?
Recognizing patterns.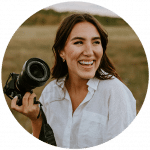 Aislynn Palmer, McKim.Sherpa
Connect on LinkedIn
Aislynn is a Digital Marketing Coordinator at McKim.Sherpa. Graduating with her Bachelor of Commerce Honours Coop degree from the Asper school of Business, Aislynn operates within McKim.Sherpa's Internal and External Digital Marketing departments to perform, manage, and report on various marketing initiatives such as Search Engine Marketing (SEM), Search Engine Optimization (SEO), Social Media Marketing, and Content Marketing. She performs a variety of tasks for accounts ranging from local businesses to large-cap publicly traded companies. When she's not at her desk, Aislynn also manages her own Freelance Photography business specializing in Wedding and Commercial photography.
If you had one wish, what would it be?
My one wish would be the means to travel the world! I love travelling and exploring new cities and cultures – there is so much to see out there!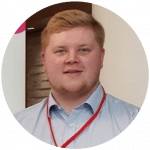 Tyler Kuz, RBC
Connect on LinkedIn
Tyler is a passionate Manitoba born-and-raised graduate, completing his studies at the Asper School of Business at the University of Manitoba, specializing his Bachelor of Commerce (honours) degree in Finance, and Supply Chain & Logistics Management. Tyler comes from a background of family farming, and loves to spend time outdoors fishing and golfing as much as possible. Tyler has spent the past 4.5 years with RBC and is dedicated to supporting local business owners across Winnipeg in his current role as a Business Account Manager at RBC.
What is your favourite place in Winnipeg?
Thermea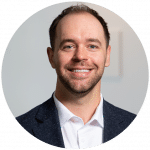 Jerod Rathbone, RBC
Connect on LinkedIn
Business Account Manager with RBC (Royal Bank of Canada), born and raised in Winnipeg. I have a passion for all things business and finance related. Outgoing, high energy, and talkative persona. Can be found talking Business & Finance, spending evenings at local hockey rinks around the city, and in a love/hate relationship with golf come summer time.
What is your superpower?
Growth Mindset – Always looking to take in new material and learn new things. E-Published books, audiobooks, and podcasts on finance, business, or personal improvement… the more the merrier!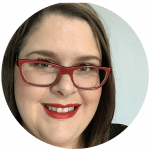 Anelle McLaughlin, Staffmax
Connect on LinkedIn
Anelle McLaughlin started with Staffmax in 2016, working her way from Talent Acquisition to Senior Director. In her capacity, she is responsible for Organizational Development, Employee Relations, Training and Development, Recruitment and Selection, Compensation Planning, Operations, and ensuring legal compliance. As a CPHR Candidate, she is committed to ensuring best practices and keeping up with the latest trends in the workforce.
What is your favourite local product?
Coal and Canary's Maple Liquors and Snow-Capped Firs candle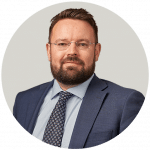 Ryan Turner, Taylor McCaffrey
​​Ryan advises a wide variety of business clients focusing on corporate and commercial areas of law. This includes assisting clients in the acquisition and disposition of businesses, preparation and negotiation of agreements as well as financing and secured transactions. In addition, Ryan also has experience in connection with real property matters including dispositions, financing and development matters. Ryan is also one of the founding members of our Legal Start team and has provided legal services to a number of local small businesses. Ryan is an avid hockey fan and also is a firm believer in giving back to the community. He is currently a director of Kid Sport Winnipeg and the Fort Garry North Hockey Association and also coaches his son's Timbits hockey team.
What is your favourite place in Winnipeg? 
Any rink with my kids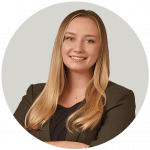 Lauren Vrsnik, Taylor McCaffrey
​​Lauren practices in Taylor McCaffrey LLP's Business law and Taxation law departments, assisting clients with a variety of corporate and commercial matters.
If you had one wish, what would it be?
To have unlimited wishes.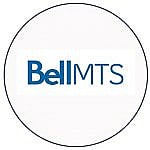 Bell MTS is a division of Bell Canada, Canada's largest communications company. Bell MTS provides residential communications services including fibre-based Fibe TV and Fibe Internet, rural Wireless Home Internet, home security services, and home phone; and an unparalleled range of business communications services across Manitoba, including managed IT solutions and cloud computing.
For more information on Bell MTS products and services, please visit bellmts.ca or call 204-225-5687.