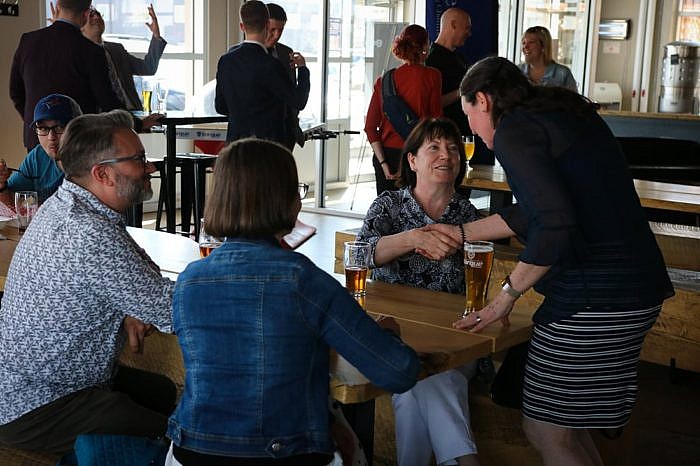 Local Lunch Break
Hosted by The Winnipeg Chamber of Commerce
Monthly, 12:00 p.m. – 1:00 p.m.
Upcoming Dates:​​​​​
Tuesday, November 24, 2020 – 12:00 p.m. – 1:00 p.m.​
Register Here
Hosted by Priti Shah, PRAXIS Consulting
Racism Interrupted
When we are faced with acts of racism and other forms of discrimination often we are paralyzed to know how to respond effectively toward the perpetrator and those experiencing the harm. For each of us different things get in the way of our ability to act. This presentation will build knowledge and awareness while building capacity to help us to recognize and respond to racist and discriminatory behaviour around us.
Registration: FREE for all businesses
Spots are limited.
Instructions to access Webinar will be emailed to members prior to scheduled event.
---
​About Local Lunch Break
Working from home and your stomach starts to grumble? Time for lunch!
When we get in the zone of working, especially working from home, we often forget to take breaks or even eat lunch. However, it is important for your overall health to regularly take a break from work and nourish your body.
Although you can't meet up in the lunchroom with coworkers for that mid-day break, you can join us digitally in our remote lunchroom!
Register for our Local Lunch Break as a reminder to yourself to take a break and eat, plus it gives you a chance to socialize with others.
---
What's for lunch?
We highly encourage you, if you can, to consider supporting local businesses by ordering in for lunch.
To find out what local restaurants are open in your area, you can use buylocal.ly.
We look forward to seeing you there!