November Luncheon: How Google Can Improve Your Business
Thursday, November 18, 2021  |  11:00 a.m. – 1:30 p.m.
Fairmont Hotel, 2 Lombard Place
Member Rate: $60 +GST
Future Member Rate: $120 +GST
ABOUT EVENT:
The pandemic forced our economy into an accelerated digital transformation. Businesses not reliant on technology in the past suddenly now are – working smarter and faster than ever before. Improved innovations are removing barrier after barrier of physical offices and are introducing businesses to new markets. So, how do we keep the technology momentum going? Kathleen Prendiville, Google Canada, discusses the business case of why your business should prioritize collecting, understanding and acting on consumer data.
PROGRAM
11:00 a.m. – Registration and networking
12:00 p.m. – Program starts
12:15 p.m. – Lunch service
12:40 p.m. – Keynote
1:30 p.m. – Program ends
Digital and/or physical COVID immunization card will be mandatory
at our event check-in for all Winnipeg Chamber in-person gatherings.
---
ABOUT OUR KEYNOTE: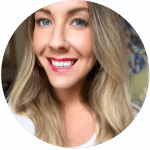 Kathleen Prendiville, Partner Lead for Retail Media & Audience Solutions in Canada, Google Canada

Kathleen has been working in marketing & advertising for 10+ years and now leads Google's partner relationships in Canada with top retailers like Walmart, Best Buy, Home Depot & Loblaw's helping them build out their own profitable Digital Advertising Networks. Over the last four years her team at Google Canada has supported these big box partners in capitalizing on the fastest growing segment in digital advertising, with 1 in every 8 dollars currently going towards reaching consumers at their closest point of purchase on an eCommerce website, she helps partners build custom solutions offering a variety of strategic audience & advertising tactics to bring shoppers both personalized & relevant messaging.