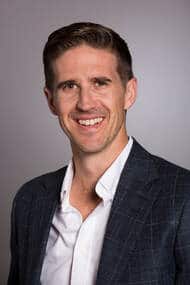 This article was submitted by Matt Johnston, as a part of the Leadership Winnipeg course.
When you think about where to build a successful Start-Up, you think of cities like San Francisco, Berlin, New York, Tel Aviv, Austin – maybe even Toronto. Leadership Winnipeg's May Class showed us it's time to start adding our hometown to that list, because Winnipeg is beginning to build a name for itself as a community that can take a fledgling dream and get support, funding and mentorship to grow it into a world class company.

Friday, May 10th was an inspiring day for the Leadership Winnipeg cohort as we learned about the exploding start-up ecosystem in our city and some of the exciting success stories built in our own backyard. And it sounds like it's all been done in a Winnipeg way– not flashy, just heads-down hard work, with a lot of tireless support from people that love to help.

Our day started with a dynamic presentation from Marshall Ring, founder and CEO of the Manitoba Technology Accelerator (MTA). Marshall's presentation educated the group on what it takes to grow a start-up and explained the growth happening in our technology sector, both from Winnipeg-born companies and from foreign-based start-ups relocating to Winnipeg. Marshall walked through MTA's three program streams: commercializing innovative ideas; the Start-Up Visa program, where they attract start-ups and "scale-ups" from around the world to come to Winnipeg; and the Western Canadian Incubator Alliance, where they support companies looking to get into the Chinese market. Marshall blew the minds of the class with some of his growth projections – by the first quarter of 2020, MTA plans to bring thirty international start-ups to Winnipeg and have a combined payroll of $100 million per year across all companies in their portfolio.

MTA's most publicized success story is Skip the Dishes, but there are many other start-ups in their portfolio that are on their way to similar success. Our group had the opportunity to hear from the founders of two of those companies, Sightline and Callia. While the message was clear that starting a company was by no means easy, both founders' stories also showed the support of MTA and the broader Winnipeg ecosystem, was paramount to their success.

Following our morning at MTA, we moved to the west side of the Exchange District (now known as "Silicon Alley") to visit the North Forge Fabrication Lab, North America's largest fabrication and rapid prototyping facility. The LW crew was hosted by the team from North Forge, Robert Elms, Matt Olson, Marnie Stapley, and Arturo Orellano. The message was clear: It takes a community to grow a start-up, and that community sense is incredibly resonant at North Forge. The team discussed all the supports available to entrepreneurs – from the funding opportunities to mentorship, co-working spaces, events, and education. We heard from a few of their entrepreneurs in residence, who were an example of the diversity and breadth of projects that can come out of North Forge. The companies that were discussed ranged from highly technical, to sporting equipment, to beauty products. A highlight of the presentations was a passionate presentation from former TV and radio personality and now Askja Tech founder, Dan Palsson. Dan's latest venture, which he claims was only possible with the support of North Forge and their fabrication lab, is making protective equipment for sports, military, police, fire and construction markets. His first clients were some of the most recognized NHL stars, who could finally have proper protection in areas that their equipment was deficient.

Our day finished with Robert Elms giving us a tour through the Fabrication Lab, where each room is filled with the high-end equipment – 3-D printers, wood cutters, laser cutters, to name a few – that an entrepreneur needs to turn his dream into reality.

My takeaway from our day: the Winnipeg Start-up scene is alive and strong. We have some incredibly passionate and selfless people supporting our next generation entrepreneurs. It makes me proud and inspired to think that Winnipeg might just be the best place for many companies to grow a world changing-venture.