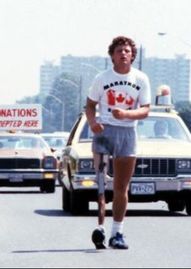 Recently, I attended a discussion called "Future of Philanthropy". When a slide showed "Giving Statistics – Baby Boomers & Millennials", I asked
– "What about the generation between them?"
The speaker said we weren't covering GenX.
This isn't new.
I am passionate about next generation philanthropy. I worry we consistently recruit volunteers and donors who are very generous baby boomers without thinking about engagement of younger generations. I see Boomers (born 1946-1959) actively ready to pass the torch to a new generation of volunteers but when I mention this, I often hear about the organization's strategic plan to recruit millennials (born 1981-2000). While good, I'm often left disappointed they have no strategy to engage Gen X (1960-1980) as this is something they hadn't considered.
Gen X: Often called the "forgotten generation" or as I recently heard, "The Prince Charles generation" because they're waiting for an older generation to leave their roles while dealing with much celebration for the generation that is coming up (with hurtful suggestions of skipping over them completely). It's important to remember Gen X will not only likely inherit the wealth of the Boomer generation but also has been engaged in the charitable sector and helped to define what it is today.
They were influenced by Terry Fox and were the first kids to fundraise in his memory. They're the kids who jumped rope for heart and sold girl guide cookies door to door. They remember Live Aid. They grew up hearing about AIDS and watched Princess Diana – one of their icons – visit the homeless and hold hands with AIDS victims. They're the generation that began to work in the charitable sector in the 1990s and 2000s as coordinators, officers and now are leading fundraising teams across the planet. They're the doers, drivers and are fiercely independent. They're the kids who had to play outside, use their imaginations and come home after the street lights came on. They graduated into recession and learned to be adaptable. Many of them have faced job loss or fear it and work very hard to prevent it.
What the presenter forgot to include (and charities often forget) is the opportunities GenX brings. They can be translators. GenX is the only generation who can research on a microfiche and a tablet. They have the opportunity to be the bridge between the two rather loud generations surrounding them. They can help ease the charitable sector through some of the changes it faces. They know you don't necessarily need to shift immediately into crowd funding or have an annual report on Instagram but they can help you figure out what is next and how to get there. They can help ease this transition and help with the change that is necessary. But first, they just need to be included.