As the city's lead economic development agency, Economic Development Winnipeg (EDW) is a key player in laying the groundwork to grow Winnipeg's economy. The organization, which also includes Tourism Winnipeg and the YES! Winnipeg initiative, aims to be the experts on Winnipeg and works with both private business leaders and the public sector to encourage businesses to grow, expand or move to Winnipeg.
EDW's focus is to ensure that what Winnipeg has to offer is recognized both locally and globally, while positioning the city among North America's top places to do business. We want people to know what is happening here. To achieve this vision, the organization works with the private and public sectors to enable more homegrown wins, while highlighting our many competitive advantages.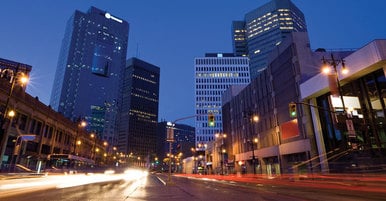 One of the benefits of working in a community like Winnipeg is the high importance and value we place on strong relationships between industry leaders, government officials and community stakeholders. Working with our local businesses to support targeted business development and growth not only helps grow our diverse economy, but also lays the foundation for attracting new businesses looking for a competitive location to grow. This requires us to assist in job creation and retention, identify new investment opportunities, while helping local entrepreneurs launch new and exciting commercial ventures.
There are many examples of local businesses accomplishing big things – from industry giants New Flyer Industries and Price Industries, to advanced manufacturing centres like Boeing and Standard Aero, Winnipeg's local economy is already built on a strong economic foundation. Tech companies SkipTheDishes, Norima Consulting and Bold Commerce are also growing here at breakneck speeds. New opportunities are constantly brought forward and are analyzed by our team. Recent interest from global companies in setting up blockchain and cryptocurrency data warehouses in Winnipeg are being looked at now. These – and countless more examples – demonstrate the success and opportunity Winnipeg businesses are seeing on a daily basis.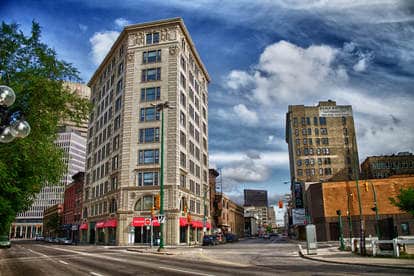 Understanding Winnipeg's strengths allows us to better leverage our competitive advantages. Data warehouses are looking at Winnipeg in part because of our affordable energy prices and our climate – these advantages give us a leg up over other markets. For Winnipeg to win worldwide attention, we need to do a better job selling ourselves. This requires us all to collaboratively work together – among all industries, businesses and levels of government. By working together, we will succeed more often.
EDW is finding ways to help companies to expand their customer base and find new global market opportunities – part of that opportunity involves ensuring we have the right data with which to make informed decisions.
We need to keep going toe-to-toe with the biggest and best cities in North America – we have the resources and capacity to compete on this level. As our city continues to grow and develop even more business ties, world-class infrastructure, and private investment – we will see more business opportunities come our way more and more often.
​
Whether homegrown or transplanted, Winnipeg provides the opportunity for long-term business growth.
| | |
| --- | --- |
| | To join us, Economic Development Winnipeg and hundreds of Winnipeg business leaders at our upcoming luncheon, click on the link. |