4-minute read
The Spirit of Winnipeg Awards Gala is one of our business community's most highly anticipated events — and it's all about honouring local organizations making a difference in our city.
Ahead of the 13th Annual Spirit of Winnipeg Awards on June 17, we're giving you a closer look at how some of our finalists are impacting our city. Today, we're giving you an inside look at one of our Workplace Culture finalists, North Forge Technology Exchange. Get to know CEO, Joelle Foster.
---
An incubator-slash-accelerator that supports science, technology, and advanced manufacturing start-ups in Winnipeg, North Forge Technology Exchange helps dreamers become entrepreneurs – equipping them with all the tools and resources needed to bring their business to life!
Winnipeg Chamber of Commerce (WCC): What do you think of when I say the word community?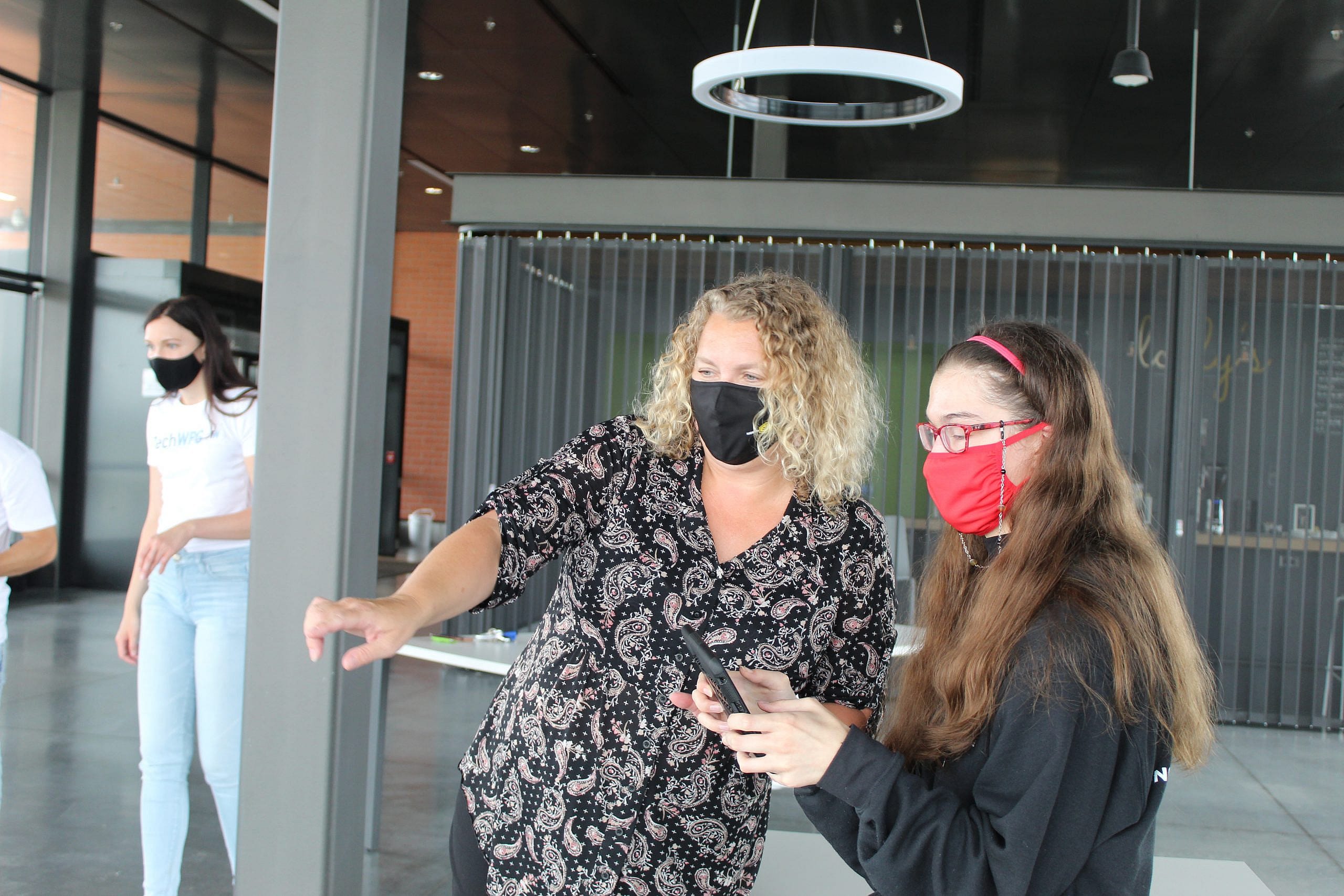 Joelle Foster (JF): When I see the word community, my mind always goes to family. I work to bond with the members of my team in ways that elevates us beyond just being colleagues at work. We have each other's backs and remain fiercely loyal to a common vision and values. Together we strive, we labour, we laugh, we cry…we overcome. Together we build and fortify the community we envision and want to be a part of. When we collaborate with other organizations and those they serve, we add to our family. Together we cross-pollinate our wisdom and drive positive social change in our community. All of us together are greater than any one of us. Together we thrive.
WCC: What does Winnipeg mean to you?
JF: Winnipeg is where I found my path and calling to entrepreneurship. Winnipeg is where I went to university. Winnipeg is where I have had the privilege of meeting some of the most amazing people that I now know. Winnipeg is where I work, learn and play every day. Winnipeg is where I met my husband, adopted our daughter and built strong friendships. Winnipeg is my home.
---

---
WCC: What do people need to know to understand who your organization is?
JF: It can be hard to explain to those outside the technology bubble precisely what we do for startups. When you mention innovation or technology, people assume it's complicated. Simply put, we help people take their big idea and — through dedicated resources and programming — get them to explore whether it's going to work or not. What if it doesn't work? It's ok. If your idea is not going to work, you will avoid spending money and time on it. This is a good outcome, and it gives you a chance to iterate or pivot to something else. If your idea is going to work, then we work diligently with you to get it to successful market entry. You begin to hire people, get funding and investment and build that business. We help science, technology, engineering, and advanced manufacturing founders realize their dreams and help them commercialize their research and innovations.
WCC: What excites you about what you do?
JF: I am at my best when working with founders, or what we call tech entrepreneurs looking for the perfect business model to succeed with. As cliche as it sounds, their success is truly my success. Walking alongside them in their journey of customer discovery and self-actualization, I feel like a proud mom spurring them on. This is where I got my nickname a decade ago — startup mom. I love it when I see that little lightbulb above their head come on. I want to be the one who helps them keep it on.