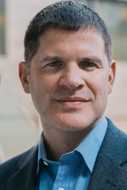 Randy Grieser, founder and CEO of ACHIEVE Centre for Leadership & Workplace Performance and the Crisis & Trauma Resource Institute (CTRI) is the author of a new book titled: The Ordinary Leader: 10 Key Insights for Leading and Building a Thriving Organization
An ordinary leader is defined as someone who leads a small organization or team that is doing great things.  Ordinary leaders manage the majority of the world's workforce, but they don't lead large corporations or big government agencies. They are rarely written about in books or quoted in magazines. They are, however, important. Maybe not globally, but in their own realm of influence, their leadership makes a difference.
Randy presents 10 key insights for building and leading a thriving organization. These are the principles he identifies as instrumental to success in leadership. Writing for leaders everywhere, he inspires, motivates, and explains how to make each insight a reality in your organization.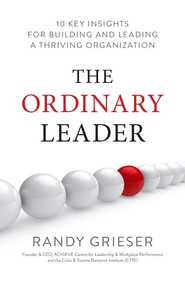 Excerpt from The Ordinary Leader:
"I know from experience that leaders have many priorities to juggle. Unfortunately, organizational health often takes a back seat to other responsibilities such as finance, strategic thinking, and marketing. Organizational health is usually thought of as something to get to when all that stuff is done. Making matters worse, leaders will sometimes triumphantly roll out one-off wellness activities, new swanky office furniture, or "bring your pet to work" type days. There is nothing wrong with these efforts, but they are not to be confused with real organizational health.
One of the interesting things I have noticed, both in our own organization and in others, is that when internal politics, dysfunction, and conflict are minimal, working on high priority items is easier. When problems or crises arise, healthy organizations rally and manage situations quickly and efficiently.
While it may seem counterintuitive, focusing on organizational health first makes the other tasks easier. Unlike so many other factors, such as government policy, consumer trends, and the economy, organizational health is something we have control over." (page 95)
—
The Ordinary Leader is available on Amazon and at McNally Robison Booksellers. The book launch will be at McNally Robinson on Saturday January 21, 2017 from 7:00-8:00PM.  Randy is presenting a one-day workshop based on the book titled Leadership – Insights for Thinking Differently on March 1, 2017.  Find more information and register at www.achievecentre.com.
Find Randy's latest thoughts on leaders at www.theordianryleader.com.