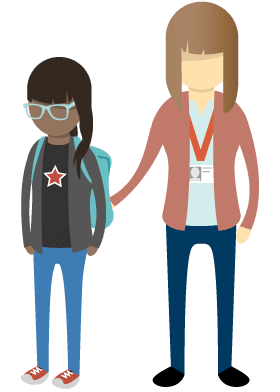 Snowflake Place for Children and Youth
is a unique and special place.  It is Manitoba's
only
Children's Advocacy Centre. As a charitable non-profit organization, we offer a central service model for victims of child abuse. Snowflake Place is designed to facilitate multi-system collaboration and foster best practices in child abuse investigations.  Our goal is to ensure that victims receive sensitive and immediate support in a setting that
puts their needs first.
We are looking for dynamic, motivated and energetic volunteers to be part of our fundraising committee.  The committee, led by the Executive Director of Snowflake Place and board members, will provide leadership, guidance and oversight to ensure that its work meets our fundraising strategic plan.
Do you have experience in fundraising or campaigning?  How about proposal writing?  Or, are you interested in making a difference in the lives of children and young people?   If you are, this might be a good fit for you.
Every day, the staff and partners of Snowflake Place provide support, hope, and healing to the children who have been traumatized by abuse, often at the hands of a known and trusted adult in their lives.
By getting involved in our fundraising committee, you are helping a child or youth victim who has been traumatized by abuse to begin their healing process.
| | |
| --- | --- |
| | For more information, please contact Cheryl Martinez at 204 944-1405 or visit our website at www.snowflakeplace.com |