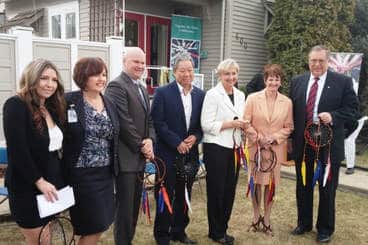 In today's market where charities and non-profits are competing for donors and funds, it's becoming increasingly important for organizations to explore innovative and alternative revenue streams. One innovative option is Social Impact Bonds.
What is a Social Impact Bond? Essentially, it's a finance instrument that enables public-private-social partnerships with the government paying a return-on-investment tied to successful social outcomes. Examples of successful social outcomes include lower homeless rates for vulnerable people, improved graduation rates for young people who have been marginalized by society, and reduced recrimination rates for offenders.
Social Impact Bonds in Canada
Social Impact Bonds in Canada and around the world are a relatively new development. Recently,  Manitoba's Minister of Families Scott Fielding announced next steps for them in our province and Saskatchewan and Ontario are also included in the list of jurisdictions pursuing Social Impact Bonds.
Saskatchewan's Sweet Dreams project – a new supported living home for single mothers, is a good example of a Social Impact Bond. The project was established with a Social Impact Bond funding model between the Government of Saskatchewan (issuer), Conexus Credit Union (private funder), Wally and Colleen Mah (private funders), and EGADZ, the service provider that provides programs and services to youth and their families.
Under the agreement, EGADZ receives $1 million from private investors (Conexus Credit Union $500k, and Wally and Colleen Mah $500k) to deliver the program and achieve the desired social outcome, which is to keep children out of foster care. The Government of Saskatchewan reimburses investors based on whether the social outcomes are met. In this particular instance, investors will receive $25,000 each if the project keeps between 17-21 children out of foster care, plus 5% interest.  Failure to meet these criteria results in no reimbursements being issued. The success of the social impact output will be measured by an independent assessor at the end of the second, fourth and fifth years of the agreement. The Sweet Dreams project is expected to result in savings to the Government of Saskatchewan of between $540,000 and $1.5 million over five years. These savings are based on the current cost of children-in-care, and the subsequent cost savings for the Government.
Manitobans are the most generous philanthropically in Canada and donors play an important role in providing critical social services to our citizens. We continue to be grateful to the hard work done every day by the non-profit sector of Manitoba and grateful to the generosity of our donor community.