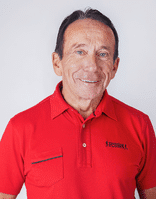 There are few people in Canada who've contributed to the country's health like John Stanton, founder and CEO of the Running Room stores. The niche retail chain, which now has 117 locations in North America, not only provides top line running merchandise and expert advice to the running community – it offers free clinics to would be joggers while supporting most major races in the country.
John Stanton joins The Winnipeg Chamber on February 2 to share how businesses can Turn Customers into Community, but first we asked him to sprint through ten quick questions.
​
The Winnipeg Chamber: You got into running through your sons' participation. When did you realize how much running mattered to you?
John Stanton: My first run was a wakeup call!  I realized just how out of shape I was. Like so many people I placed my focus and energies into my family, work and community activities while neglecting my personal health. My dad died at a young age, my brother had heart disease so I knew that if I did not take control and do something I wouldn't be around for my family.
WC: Why did you choose to build a business and community around running?
JS: There were loads of stores selling sporting goods. I wanted to create a meeting place for runners of all abilities to obtain information on our sport as well as sell them the right products, truly building them "A Store For Runners By Runners."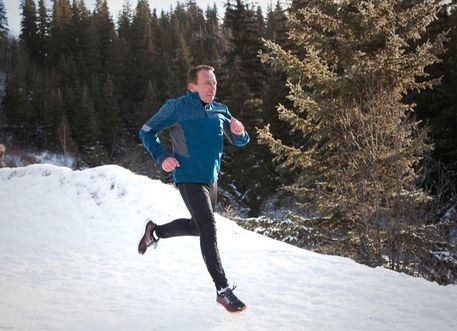 WC: What convinced you to open a speciality running store in Canada?
JS: There were stores with running products but they all lacked the knowledgeable staff who shared the culture and sport of running. We connected runners with local physiotherapists and sports medicine doctors, providing them knowledge and products specific to their needs.
WC: How did you handle the quick early growth of the business?
JS: We were – and still are – very fortunate to have a talented team of people who shared our vision, culture and commitment to the running community.
WC: How do you ensure there's a consistent experience across your 100+ stores?
JS: By standardization and creating sound methods, systems and procedures. We centralized some of the business functions and allow our team in the stores to do what they do best: talk to our customers. A national Running Room magazine, strong social media and a vibrant website also help us with consistency.
WC: How do you stay connected with your team?
JS: I travel extensively and attend most of the major road races to stay connected to both our team and our customers. I am also on Facebook and Twitter to stay connect with the community. And I still edit and manage the magazine.
WC: What's been the biggest business challenge you've overcome?
JS: That depends on the specific time. Cash flow was a real challenge at first, then the advent of the Big Box retailer and the mass consolidation of sporting goods retail. Today it's online competition coming at you from around the world. The communication challenges of how to talk to your customer in the new and ever changing world of technology is something we've been fairly good at overcoming recently. Retail evolves and is cyclical as a industry, so we must also change and adapt.
WC: What goals are you working towards these days?
JS: We strive to maintain our reputation as the best running retailer in North America and to look at ways to both protect existing markets and expand into new markets.
WC: Favourite race memory?
JS: Two of them: Once I crossed the finish line just beating an American who had sprinted ahead of me for a while waving his flag. And running the New York City Marathon the year of 9-11 was deeply meaningful for me.
WC: What would you say to someone struggling with their New Year's health resolution? 
JS: Be strong be focused believe in yourself, believe in those around you. You can do this! ​​
Hear John Stanton's advice on turning customers into community – and maintaining health goals – in person February 2 at The Fairmont Winnipeg with The Winnipeg Chamber of Commerce. Details and tickets here.