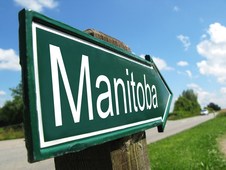 This April, the Manitoba government will revise the Manitoba Provincial Nominee Program (MPNP) to better match foreign skilled workers with Manitoba employers. As well, the revisions to this program will also prioritize the selection of foreign entrepreneurs who can establish job creating businesses in Manitoba.
This focus is welcome. The MPNP is, first and foremost, and economic immigration program designed to help businesses grow and attract successful entrepreneurs to our province.
In the last number of years, the majority of immigrants who have come to Manitoba arrive without jobs. While many are successful in participating in our workforce, the process for some of these individuals often results in periods of initial unemployment. By focusing the MPNP on Manitoba employers who have vacant positions and entrepreneurs who are ready to do business, the MPNP will become a focused economic development tool for Manitoba.
While the parameters of the revised program show promise, the final re-write will have to address a number of key issues to make sure that all Manitoba businesses can participate.
The first thing that needs to be done is to reduce the paperwork in the immigration process. Currently, it can take up to five different applications, filed with four different government departments over two levels of government to bring someone in as a foreign worker and transition them to permanent residence. While no one is arguing that the government shouldn't do background checks, streamlining the process would go a long way to making it more accessible for Manitoba businesses.
The second thing the government needs to do is to reduce processing times. Currently, it can take months or years for a foreign immigrant to become a permanent resident. While some immigrants can work in Canada earlier, the processing time for these individuals still range in weeks or months.
By having long processing times, the only businesses that can adequately use this immigration solution are large businesses with predictable employee turnover. In general, businesses do not have the luxury of waiting weeks or months for new employees.
For entrepreneurs, processing times that range from weeks to years do not work within commercial realities. If Manitoba is serious about attracting foreign entrepreneurs, it must facilitate the entry of these entrepreneurs on a timely basis.
The third thing the government needs to do is to provide incentives to immigrants with family in Manitoba. Individuals who come to Manitoba to live among family are more likely to remain here. A program that allows Manitoba residents to match their overseas relatives with employers here is needed. This would have the benefit of reuniting families, providing businesses with needed employees, and providing immigrants with a job upon arrival.
Since the final version of the new program has not been released, there is still time for Manitobans to make their thoughts known. If you operate a business that may require  employees from outside of Canada, the time to make your views known is now.
Reis Pagtakhan is an immigration lawyer with MLT Aikins in Winnipeg.