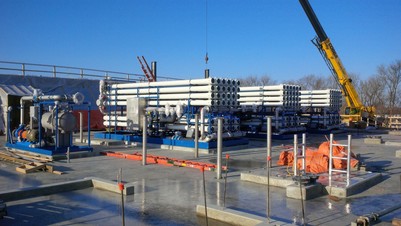 Hundreds of millions of dollars in infrastructure spending are on the horizon in Winnipeg's near future, including a North End Water Treatment Centre, sewer overflow fixes and other projects.
​
While these projects will provide clear service benefits, how Winnipeg awards contracts and invests in its own economy will likely produce limited benefits to citizens under the current system – one that focuses on "bottom line value" comparisons between bids while leaving out critical long term factors.For example, suppose several firms were competing to do a $100M road project in Winnipeg and a large U.S. firm's bid was $400K less than local firms. The way contracts are currently tendered, it will likely go to the American firm and "bottom line value" will say Winnipeggers got the best deal.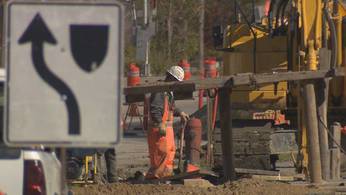 If history is any indication, the American firm will use its frequent American design and engineering partners. It'll pay some taxes, but not at scope of what a Winnipeg firm would pay. Beyond taxation and revenue, its team will exit the perimeter with expanded resumes, transferring knowledge and skills outside the city.
At the end of February, The Winnipeg Chamber of Commerce sat down with Mayor Brian Bowman and Councillor Scott Gillingham (Finance Chair) to suggest an adjustment on the algorithm used to determine the successful bidder in these projects. That math should include a measure of long term net economic benefit to the city and its citizens as a criteria – a measure that's missing right now.
"This isn't about local preference," says Loren Remillard, President & CEO of The Winnipeg Chamber. "These projects of significant taxpayer investment should produce a net economic benefit to the city and its citizens in the long term."
How could this work? Even if the project goes to a large foreign firm, net benefit criteria would necessitate hiring a local partner (e.g. engineering or design firms as well as subcontractors), which would strengthen the local business community and see greater tax dollars remain in the city and the province.
This isn't a buy local for local's sake suggestion and The Winnipeg Chamber believes value for taxpayers' dollars should be the primary concern – it's how to make sure our judgement of best value reflects a broader view of investment.
"Value for taxpayers remains a cornerstone, as it should. That value definition, however, must include maximum economic return for our collective investments," says Remillard.
The Winnipeg Chamber will continue the conversations with the Mayor, Councillors Gillingham and Pagtakhan (Council Liaison for Project Management) and key civic administration.