The Winnipeg business community is resilient. Enduring new lockdowns, public health measures, business closures– it has been tough, but you found a way. 
That is why we launched our #ReimagineWPG campaign– to celebrate the innovation and resilience of our Winnipeg business community.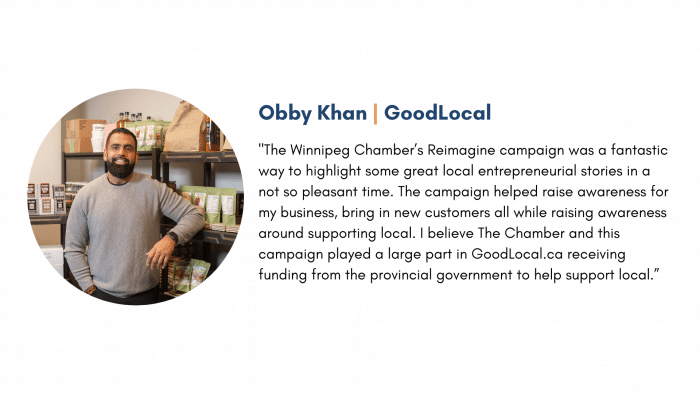 The COVID-19 pandemic has forced businesses to take a look at how they operate and how they communicate with their customers. In many cases, business owners were looking for a way to restart or recover what they were doing before the pandemic hit, but will these businesses survive the next major disruption? Instead of rebuilding what once was, our #ReimagineWPG campaign encouraged local business owners to embrace change and lean into innovation.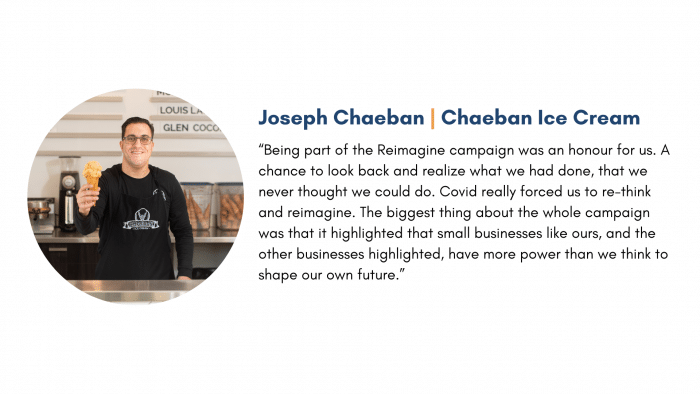 On December 2, 2020 we officially launched our #ReimagineWPG campaign, which celebrated Winnipeg business owners who embraced the change forced upon them by today's global pandemic to ultimately spark innovative business plans and achieve unexpected success.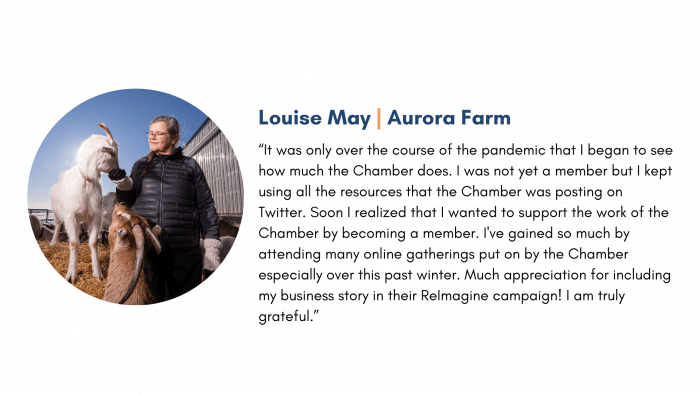 Since December we have launched eight #ReimagineWPG campaigns which feature a diverse group of Winnipeg business owners. Through their stories of resilience and innovation, our goal through this campaign was to inspire other local business owners to follow their lead and lean into change and opportunity.
---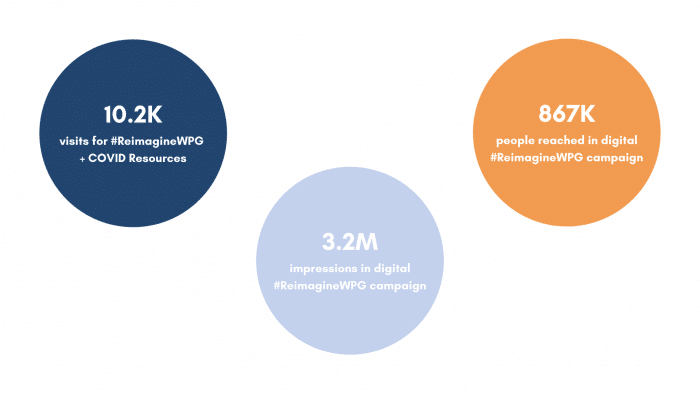 ---
As our #ReimagineWPG campaign comes to a close, we wanted our final feature to highlight one of the many businesses who shared their own #ReimagineWPG story with us. To do this, we launched a brand new category for our Spirit of Winnipeg Awards and asked the public to vote for their favourite #ReimagineWPG story. Our three finalists for this award were selected from the list of submissions. 
The winner of this category will be closing out our campaign as our final #ReimagineWPG feature. Tune in to our Spirit of Winnipeg Awards on June 23rd to find out who the Winnipeg business community selected. 
---
Read all of our #ReimagineWPG Stories
We are so grateful to have been able to speak with Ibrahim "Obby" Khan about how he's embraced change this year. On a mission to make it easier for Winnipeggers to support their small business community throughout the pandemic, Obby (a long-time change-embracer) launched www.goodlocal.ca—an online superstore for all things local.

We connected with Bare Body Sugaring founder Clairissa Cruz to discuss how she made her beloved self-care service available at home—right when being able to care for yourself, by yourself, became absolutely critical.

We are so grateful to have been able to speak with Joseph Chaeban about how he's embraced change this year. By launching an ice cream subscription service, his fan-favourite ice creamery earned exceptional success—even through their slow season!

Inspired by her history and training in criminology and sociology, lawyer Felicita Ovadje was determined to open her own community-oriented makeup emporium. Her goal: bring BIPOC-owned brands to the mainstream market. When the pandemic hit, her ideas for how she would deliver her service changed, but her initial goal and brand values never did.

By finding this balance, she safely and successfully launched Felicheeta Artistry in the middle of a global pandemic!

We connected with Amie Seier, founder of The Community Gym, about how she and her team embraced change this year. By launching Community365, a dynamic online workout platform, her clients can feel a sense of belonging and take part in any Community class– any time, anywhere.

We connected with Louise May, Founder of Aurora Farm, to discuss how she embraced change this past year. On a mission to help each other live more gently on planet earth, Louise expanded her online store and revamped her business plan to sell her products in stores and fulfill her life-long dream of an urban farm.

We connected with Angela Farkas and Alana Fiks, co-owners of Black Market Provisions, to discuss how they went from Red Seal Chef and Interior Designer to shop owners of a small, but mighty shop. By launching their online store overnight, they found a way to continue to provide their customers tasty food-to-go and cute + rad things during a global pandemic.

We connected with Teresa Cotroneo, Executive Director of Folklorama, to discuss how they took their two-week cultural festival and reimagined it to become Folklorama at Home. On a mission to celebrate diversity and promote cultural understanding, they found a way to bring world-class entertainment, delicious authentic cuisine and the beautiful cultures that make up the fabric of our city right to our own backyards.
---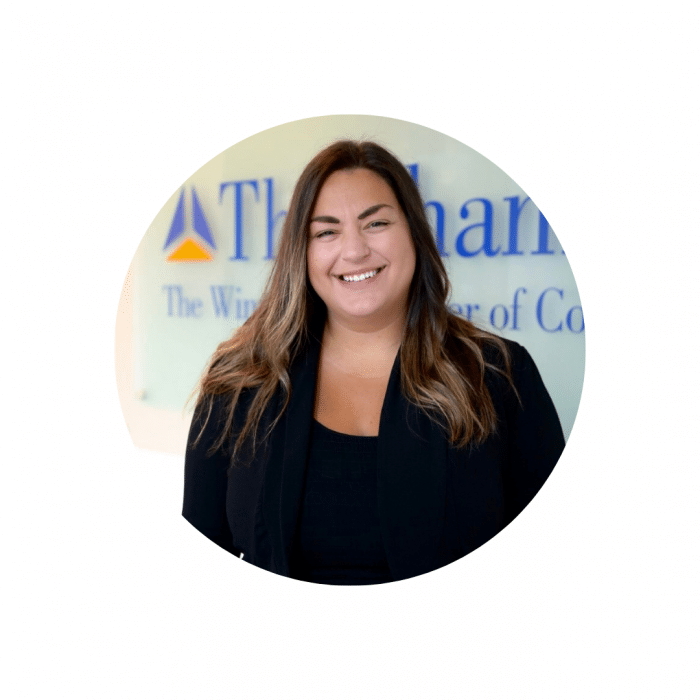 Written by Jess Korol, Communications and Program Coordinator at The Winnipeg Chamber of Commerce