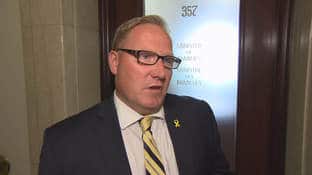 Recently the provincial government took a step forward in fulfilling a campaign promise of bringing Social Impact Bonds (SIB) to Manitoba.  A SIB is a tool where government sets a specific social outcome to be achieved, such as reduce recidivism in the justice system. However instead of traditional government delivery models, investors then fund a service provider to meet that objective. Investors are then paid by the government if the outcome improves, but if outcomes are not achieved, the investors don't get paid.
Manitoba Housing has now issued a request for proposal for a consultant to help the province develop the first SIB in Manitoba, build staff capacity, and to help develop the framework for future SIBs. The jury is still out on the effectiveness of SIBs overall though as they are a relatively new mechanism. There have been success stories and failures in the same issue areas even. However it takes years to properly judge if a SIB is successful. It is also important to recognize that SIBs are another arrow in the government's quiver and not meant to replace existing programs, but to complement them.
The provincial government deserves credit for being willing to try a new more innovative approach to delivering services with a greater focus on outcomes. But will SIBs work in Manitoba? Time will tell, but as the most generous province in Canada a strong culture already exists of investing in worthwhile causes. If those investments can be better tied to lowering homelessness, reducing poverty or improving educational outcomes, all Manitobans will benefit.
For further information on this and other Chamber advocacy initiatives, please contact Director of Advocacy, Michael Juce, at 

[email protected]

 or 204-944-3315. 

​​