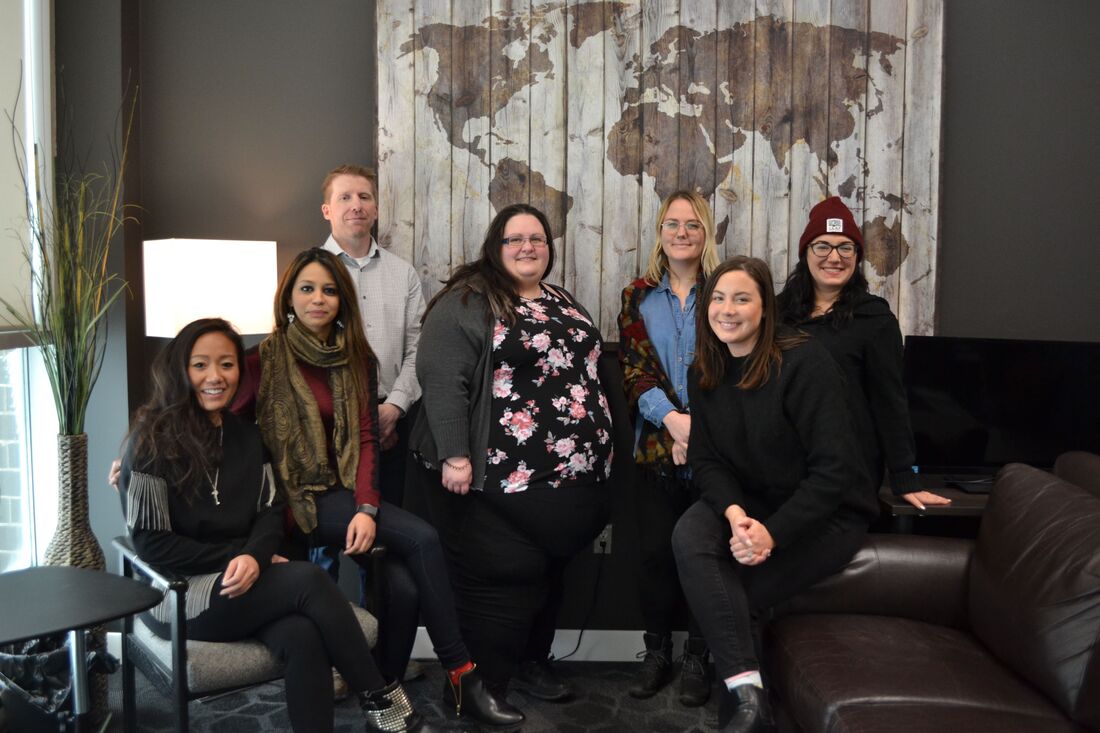 The Shameless Circle
is one of the Rising Star finalists at the Spirit of Winnipeg Awards happening March 6, 2020. This volunteer-led, non-profit is a healing circle for women. It offers a safe space for women looking for a sense of community. Every Sunday the group gets together to participate in free meaningful and self-empowering activities. They aim to help end the stigma around shaming women for standing up for themselves and their children.
​In less than a year, they have already helped more than 300 women!
Q1 – What do people need to know to understand who your organization is?

Ou​r goal is to continue providing free programming for women and kids to help them build a community of their own. We believe in making a difference for all women in need. From a free hair cut to self-defense – our organization is committed to helping women overcome barriers and get the help they need to empower themselves. We believe in equality and equity, and take pride in calling ourselves a volunteer community organization.
Q2 – What do you credit with your success?
We credit the volunteers who have donated their time and skills to our organization, we credit the women who attend the healing circle sessions, and we take pride in being a grass roots organization making real change.
Q3 – What impact have you witnessed?

We recently launched our PSA on non-consensual distribution of intimate images. Since the launch, we were able to help multiple women who shared their stories, were able to get help from police and were not ashamed of the incident at all. One woman in particular was hesitant to testify in court but our healing circle sessions and free empowerment workshops gave her strength to testify and she was able to get back on her feet for herself and her kids.

Q4 – What do you think of when I say the word community?

​Community means everything to us. We are a community, we belong in community and we serve our community by the work we do. Community provides a sense of belonging – a very core strategic value that our organization holds.
Q5 – What's next for you?

We are launching our EmpowerMeFund: Our fund works as a one-time, step up tool, through which women can apply for financial support. When the applicant is selected through our needs-based system, their need will be addressed by the EmpowerMeFund. This can mean assistance for any empowering opportunity, from a college application fund, to accessing mental wellness resources. While we invest in our participants financially, we recognize that money can't solve issues at the core. This is why we provide programming that builds community and self-esteem. Any service that helps a woman feel empowered and provides them with a sense of community, is something we strive to provide here at The ShamelessCircle… We are (also) actively seeking mentors to help support and guide women who are leaving abusive relationships or other traumatic experiences.

Get to meet all the finalists and hear their stories at our 11th Annual Spirit of Winnipeg Awards. Celebrate the great work The Shameless Circle and many other businesses are doing across Winnipeg. Tickets still available!
---
11TH ANNUAL SPIRIT OF WINNIPEG
​AWARDS GALA

Friday, March 6, 2020

5:15 p.m. – 9:30 p.m.

Club Regent Event Centre