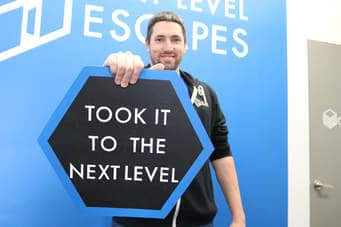 ​1. What does your business do? 
We provide immersive live-action escape room games challenging you to discover and solve puzzles individually and through teamwork in 60 minutes.
2. How many years have you been in business?
Less than one year. We opened our doors on September 22, 2017
3. What sets your organization apart from others in your industry?
We specialize in rooms for 4-6 people. We feel this is a great group size that is rewarding for everyone involved. We also ensure our rooms are immersive in the themes they represent. There shouldn't be anything that feels out of place.
4. What's your favourite thing to do (or place to visit) in Winnipeg?
Other escape rooms! It is an interesting industry, in that realistically you can only do any room once. From my experience and what I've heard from customers who have done many across the country, there's some great quality rooms in the city.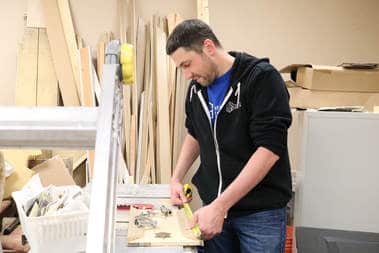 5. Why did you join The Winnipeg Chamber? As someone doing business in Winnipeg, how can we help you?
We joined the Winnipeg Chamber to connect with other businesses; to learn from business-focused seminars; and to have the option for advocacy, should we need it.
6. What's your best piece of business advice?
We are still new entrepreneurs; there's lots to learn. From this past year, I would tell other entrepreneurs: Double your budget. Have a team to help you (don't do it all yourself – ensure you can delegate). If you have the opportunity, it is tedious, but make a thorough business plan. Even if you think it's "good enough", take each part and try to make a plan for it in advance.
7. What's your best business success story?
While we have only been open for a year, I would say our best success story would be the participant reactions. I knew when designing our rooms that I wanted to take my escape room experiences, and build on them to make them better. After having many groups go through our Saloon room, I was surprised how heartwarming it was to see the faces of people who have completed it. We have had a lot of positive feedback in person and online – we hope to continue that into the future.
8. Any other tidbits that you'd like to share?
We have a lot of neat plans for the future. The next six months will be exciting! We will be opening our third and fourth rooms, and have a special project that may be revealed in the coming weeks. Keep an eye on us!