Earlier this year, one of the largest transactions in Manitoba history was sealed and Dan McKeen's life shifted from east to west. The former head of Bell Alliant officially took the role of Vice Chair, Bell MTS & Western Canada along with the task of integrating two mammoth teams.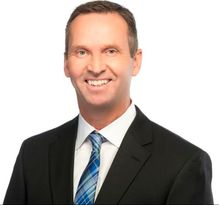 ​
The Winnipeg Chamber: How are you enjoying Winnipeg so far?
Dan McKeen: I've really enjoyed Winnipeg since I arrived in March. I've been warmly welcomed by our team and customers, and the broader business community has been extremely open and receptive. Winnipeg has a real vibrancy and culture in the downtown core and it's a fun place to live.
WC: What differences are you seeing between your time at Bell Alliant and Bell MTS?
DM: Although Bell Aliant operated in four provinces rather than one, there are many similarities. As part of my role at Bell Aliant, I led the rollout of broadband communications services across the region significantly improving the products and services we were able to provide. My focus in Manitoba is delivering on our $1 billion broadband network expansion plan across the province to deliver a similar improvement in products and services.
Both Atlantic Canada and Manitoba have pockets of denser populations and large rural areas with relatively low population density. It's a similar challenge in terms of size and geography when it comes to bringing world class network speeds to traffic corridors, rural locations and remote communities.
WC: What sorts of benefits come from being part of a larger national company as opposed to a standalone entity like MTS?
DM: Combining Bell and MTS brings together the best of both worlds: The MTS team's deep local knowledge of the Manitoba marketplace, and the scale and resources of a national player like Bell, which has become Canada's growth leader in broadband wireless, Internet, TV and media services is a winning strategy for Manitoba consumers.
I witnessed firsthand the benefits Bell's scale brought to Atlantic Canada in areas such as wireless, fibre networks, data centre and security services – delivered by local management who can execute locally better than anyone. With the commitment and technical skills of the Bell MTS staff, and capital investment that previously wasn't possible, we'll be bringing these same kinds of benefits throughout the province.
And I really cannot overstate just how impressed I have been by the strength and capabilities of the team in Manitoba over the past few months. The people on the ground here are completely in sync with their national counterparts and everyone is singularly focused on how we can deliver more for Manitobans.
But the benefits go beyond just delivering bigger and better networks or new and cutting edge technology. Bell MTS is also committed to strengthening Manitoba communities through initiatives such as Bell Let's Talk, which is expanding in the province with a new dedicated fund for Indigenous mental health.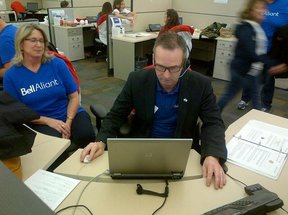 WC: Bell has committed to a $1B infrastructure investment plan over the next five years, with some projects already announced. Are there any priorities you can share in regards to the business community?
DM: We are already delivering on that $1 billion investment. The same day we launched Bell MTS, we announced the completion of our first infrastructure project: New 4G LTE wireless service for the town of Churchill. A growing ecotourism and research centre, the Polar Bear Capital of the World is now served by the fastest mobile network speeds in North America, and will soon be connected with new broadband fibre connections.
On top of that, Bell MTS has announced plans for continuous broadband wireless coverage along Highway 75 in southern Manitoba, Highway 6 in northern Manitoba and the expansion of mobile and wireline broadband networks in several northern Manitoba communities. We have unveiled a sponsorship for Innovation Alley to support Manitoba's digital economy with the fastest Internet and wireless services available anywhere. And we're excited to bring new innovations like Gigabit Fibe Internet, Fibe TV, Alt TV and LTE-Advanced wireless to Manitoba.
By investing $1 billion over five years, Bell MTS will broaden access to services, enhance customer experiences, and improve economic competitiveness and productivity in Manitoba. And that's something that will benefit not just our customers and their families, but the province as a whole.
| | |
| --- | --- |
| | To hear George Cope speak on the future of telecommunications in Manitoba – and how it impacts your organization – purchase tickets through our website. |