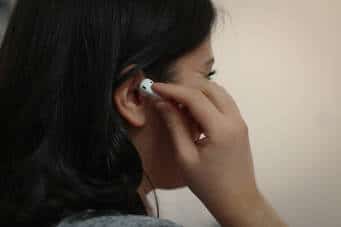 ​What comes to mind when you hear the word, 'marketing?'
You might think of some of your personal favourite TV commercials, or an ad you heard on the radio on your drive home from work, or maybe a new billboard that had just recently gone up in the area where you live that caught your eye.
Do you think about podcasting as an effective marketing tool? If not, you could be missing out on an often-overlooked advertising approach that can offer one of the best returns for the investment it requires.
1) Podcasting is a great way to humanize your company
Podcasts are conversations, and a conversation is the best way to let your customers know – and get to know – that there is a real person behind the company.
2) It won't cost you much more than the time that you put in to it
Podcasting is a great option for companies that don't have a lot of money to spend on a marketing plan. All in all, you can be on your way with your podcast for less than $100, which accounts for some important start-up costs like purchasing a microphone and hosting (storing) your podcast online.
3) It's a great way to expand your reach and speak to new markets
With a podcast, there's a good chance that you'll end up speaking in the ears of individuals who otherwise might not have known you exist or about the services you can offer.
4) It's an easy (and unique) way for consumers to digest your content
People listen to podcasts because they want to. It's on you to create interesting and engaging content, but once you establish a following, your audience is choosing to consume your content.
5) It lets you build a relationship with your customers; existing and future
Any successful businessperson will agree on the importance of trust between a company and its consumers. Podcasts allow you to have a conversation with your customers in their vehicles while they're driving home from work and help to build trust through comfort and familiarity.
So, now that you've considered how podcasting can work into your strategic marketing plan, where do you start? The Chamber staff have compiled some of our favourite podcast recommendations to give you an idea of what we enjoy listening to:
How I Built This with Guy Raz: Learn the stories behind some of the world's best known companies.
Under The Influence: Canadian advertising guru Terry O'Reilly delves into the ins and outs of the advertising and marketing industry. Under The Influence just announced the release of its Digital Box Set, delivering their entire archive of shows, free of charge.
The Tim Ferriss Show: Join the bestselling author of The 4-Hour Workweek as he deconstructs some of the most successful professionals of their fields to find the tools, tips and tricks that listeners can incorporate into their own lives.
Freakonomics Radio: Discover the truth behind things you always thought you knew, and things you never knew you wanted to with co-author of the Freakonomics books Stephen J. Dubner.
StartUp Podcast: A weekly series all about what it's really like to start a business and an intimate look at entrepreneurial life.
Still not sold? The Winnipeg Chamber of Commerce has a once-in-a-lifetime opportunity to learn all about how to produce a successful podcast from Under The Influence host and legendary Canadian ad man Terry O'Reilly.
Join us on January 25 for Effective Modern Marketing, followed by the Podcasting 101 Workshop, which will give participants the opportunity to work directly with O'Reilly to conceptualize their own podcast and see it right through production to going live.
If you've ever thought about starting a podcast or just want to learn more about it, don't miss this rare opportunity to get a crash course from one of the very best in the business.