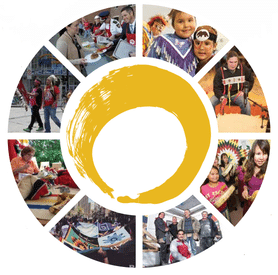 Four years ago, a group of Indigenous led organizations along with funders from the philanthropic community came together with a goal to build relationships between the charitable sector and Indigenous communities. Together, they created The Circle and have been working hard at visioning a new path forward for philanthropy in Canada.
Recently, they released a report with the support of The Winnipeg Foundation and the United Way of Winnipeg that reviewed Emerging Trends in Philanthropy for First Nations, Metis and Inuit communities with a focus on Manitoba. I urge all of us in the philanthropic and business sector to read and embrace the recommendations of this report.
It has been said by my Creaddo colleague, Bruce Miller (Senior Philanthropic, Social Inclusion & Reconciliation Strategist for Creaddo) that our sector has an unrealized opportunity to make an unprecedented outcome. By engaging in reconciliation efforts to increase the understanding and learning between these two groups, Manitoba has the opportunity to set the standard for how fundraising can be done for future generations. We can lead the nation in shifting our sector from transactional fundraising to transformational fundraising through inclusive giving, diversity and using the Indigenous models for relationship building, reciprocity, and storytelling.
Recently at a Reconciliation Roundtable dialogue about philanthropy, a challenge was issued to the charitable sector to lead in reconciliation efforts. We are the sector that makes change in our country. We are the motivators that convince our donors to invest in campaigns and fundraising initiatives. If we include truth and reconciliation training to our staff, boards and our donors, we can have a significant impact on this important time in our country's history. We have the opportunity to use philanthropy as a driver to transform our community.
Please watch for community sessions around The Circle report and investigate opportunities to engage your teams in truth & reconciliation efforts. Thank you to the United Way of Winnipeg and The Winnipeg Foundation for their leadership on this valuable effort. For more information on The Circle, please visit: