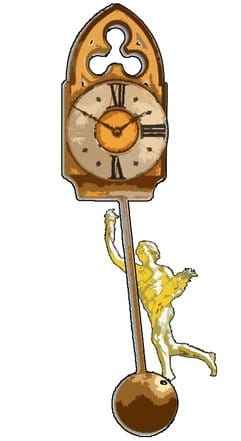 ​This editorial first ran in the Winnipeg Free Press on March 7, 2017.
Necessity is the mother of invention. Provincially, few things necessitate action more than Manitoba's $1-billion budget dilemma. So… where's the invention?
In place of innovation, Manitoba's budget debate features a pendulum swinging between austerity and largesse. Lots of movement, no advancement. Both approaches have failed to elevate Manitoba to its full potential.
Beyond the impetus of our current budget crisis, Manitoba requires a re-envisioning of government purpose and a re-imagining of government as an enabler of service rather than sole provider. Budget 2017 must mark the start of that creative pathway.
The provincial government is right to pursue efficiencies and cost-savings across the board. Some low-lying fruit is ripe for the picking, such as the amalgamation of regional health authorities and public school boards. Winnipeg boasts six public school boards, compared with one in Calgary and four in Toronto, both of which have significantly higher populations and, provincially, are achieving stronger educational outcomes.
But these relatively straightforward measures will neither deliver a balanced budget nor create the "Manitoba miracle" championed by the Premier at his inaugural State of the Province Address.
Likewise, the government's review of public sector collective agreements is merited. However, a preoccupation with salary schedules and benefits runs the risk of failing to see the forest for the trees. The greatest issue in those agreements is their rigidity. They lack the capacity to enable a new model of public services, one marked by creative modes of service delivery where results – not the machinery of government – become our defining metric of success.
That's where our opportunity for invention sits.
In 2014, the Organization for Economic Cooperation and Development published a paper on public sector innovation, noting, "The development of new sets of organization forms, governance structures, funding mechanisms, policy approaches, partnerships and accountability structures blur traditional distinctions between public and private to look for novel solutions…. At the same time, technological progress is advancing at a speed never seen before, opening great opportunities for governments to incorporate new tools and approaches…"
Manitobans don't have to look far to catch a glimpse of more evolved, efficient service delivery.
In his February 27 editorial, Shaun Loney articulates the transformative power of social enterprise as an alternative model for government to embrace in meeting citizens' needs.
The social enterprise sector receives $6 million annually from Manitoba Housing to deliver programming and support, generating an economic return of $1.70 for each dollar of public support. Loney adds, "Manitoba's social enterprise community has offered to partner with the government to increase jobs fivefold, reaching 1,000 within just five years. This strategy would dramatically lower costs in many areas of government, most notably justice and social assistance."
Last week, TELUS' Josh Blair addressed a Winnipeg gathering of community groups during which he noted the impact of TELUS Health in British Columbia. Through a partnership with government involving post-care for heart attack patients, the integration of TELUS Health technology and support resulted in public savings of $17,000 per patient. Remarkably, the partnership also delivered a 76 per cent reduction in participants' post-care visits to emergency facilities.
These two examples of the social sector and private sector engaged in service delivery to tremendous effect are just the tip of the iceberg. More exist in other jurisdictions; still more exist here in our province, waiting to be born in this moment of necessity.
Manitoba's budget deficit is a symptom of the problem, not the problem itself.
It's time Manitobans from all sectors see ourselves as more than funders and users of public services, but essential inventors and drivers of more effective public services. If we embrace this mindset and the innovation underpinning it, we'll stop the budget pendulum and move Manitoba forward.