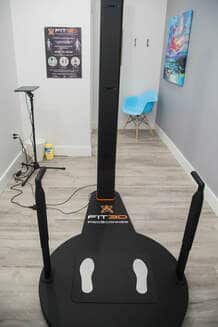 What does your business do? 
Body Measure provides its clients with in-depth body composition analysis using the gold standard in body composition analysis, the Dexa machine. We also offer Fit3D scanning and metabolic rate testing. We show you your starting point, provide you with the data that you need to achieve your goals, and track your progress to ensure that you are on the right track for your unique, individual body needs.
​
​
How many years have you been in business? 
One year
What sets your organization apart from others in your industry?
We are Canada's only full service body composition analysis company.
​
What's your favourite thing to do (or place to visit) in Winnipeg?
Since opening the Body Measure, we are very busy and have less leisure time. We really cherish the time spent with family and friends, especially on one of Winnipeg's beautiful patios!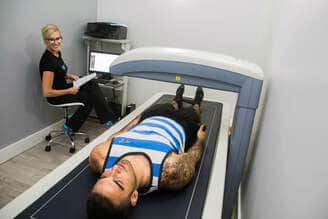 What question are you asked most frequently by clients and prospects? 

​
The question we get asked the most is "How did you come up with this idea?"
Erica and I were working on a longitudinal study at the University of Manitoba. I was the research coordinator and Erica was the x-ray technologist. We did Dexa scans on study participants as part of a data collection on bone health. On a regular basis we had participants ask if we were taking more participants, which we were not. We soon began to realize that this was a screening that people wanted and should have access to. 
​What's your best piece of business advice?
As new business owners, we felt it was important to seek out opportunities to meet and network with other Winnipeg Businesses
What's your best piece of business advice? 
Do not be afraid to ask for what you need. Once you being to put yourself out there, 9 times out of 10 things fall into place.
What's your best business success story?
Currently 65% of our clients are repeat clients. We have helped over 800 people so far!
If you would like your business featured on our blog, visit our promote your business page and fill in a Q&A.