We sat down with Riele Bailey, our Events & Program Manager, to discuss her role, the future of Chamber events, her advice for event professionals and more!
WCC: Tell us a bit about your career journey?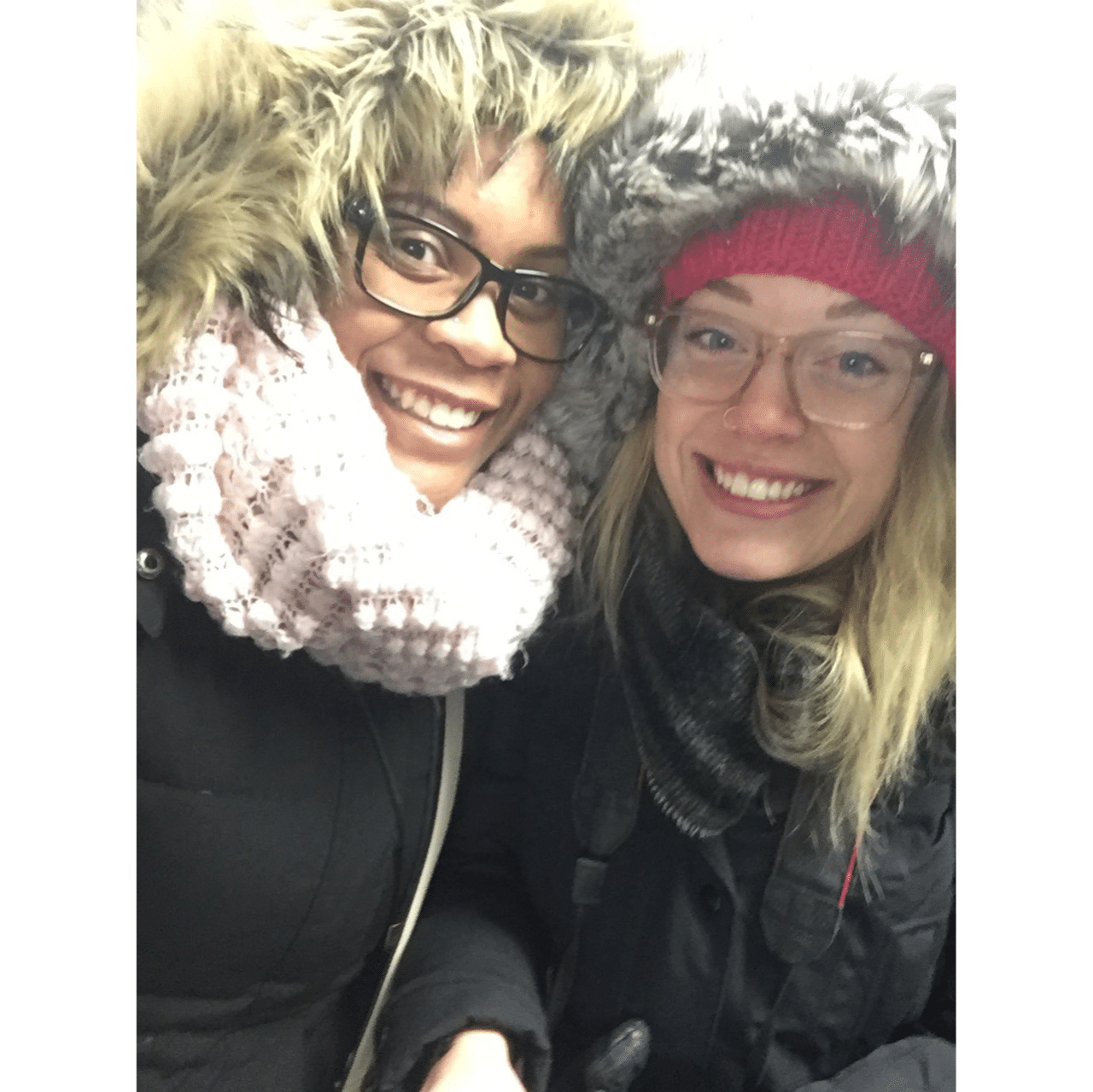 Riele Bailey (RB): I've loved planning events my whole life. I can remember being in grade five and offering to plan a friend's huge tenth birthday party – I made an invite list, made the invitations on Microsoft paint, planned décor, a full run-sheet for the day and of course, catering for a bunch of ten-year-olds.
I interned with Planners Plus and Events by Emma when I was in high school and quickly learned what kind of events I enjoyed planning. I've also really enjoyed talking (a lot) and writing – my family always told me I would be the next Oprah, from a young age. When it came to post-secondary, Creative Communications (CreComm) was an easy decision for me.
I started CreComm right out of high school and often felt like I had no business being in the program. Everyone around me had been in school for years or was on their second career path. Once I settled in and realized I had the skills and was supposed to be there, the next two years went great! I was one of the only ones in my Public Relations class that went in knowing they wanted to plan events and left wanting to plan events. My instructor probably didn't love that I wasn't interested in the classic PR strategic communications plans but events had my heart!
After I graduated CreComm, I worked for a local company called POP Entertainment and Management getting involved in all sorts of things – talent management, public relations, event management, live event production, marketing, social media, everything! It was the best thing I could have done to kick-start my career and my old boss, Angie, is still one of my mentors to this day.
After that, I worked for a not-for-profit for a short while and went on to work at The University of Winnipeg before coming to The Chamber! In between my full-time gigs, I worked for BreakOut West (Western Canadian Music Awards) and Bell Media Radio doing promotions for over six years. I'm grateful I have had the chance to work in several different industries with a wide array of clients and bring that experience to my role at The Chamber.
WCC: What made you decide to come back to The Chamber?
RB: The team at The Chamber is unmatched. I left back in 2019 for what I thought was the opportunity of a lifetime and quickly realized things aren't always what they seem. It was one of those "you don't know what you have until it's gone," situations.
Working for Liz was a dream and we kept in contact after I had moved on. It just so happened that shortly after I started my maternity leave in February of 2020, the world went in a tiny worldwide pandemic and my position was eliminated at my then-current job – just around the time that there were shifts happening at The Chamber.
It worked out that Liz was looking to bring someone on to her team around the time my leave was ending and having worked so well together previously, everything fell perfectly into place.
It's been incredibly refreshing being back and I am very thankful for our incredible team and supportive management team.
---
---
WCC: Your life has changed a little since you were with The Chamber a few years ago, you and your fiance, Logan, now have a beautiful 16-month-old daughter. How has all of that been going for you?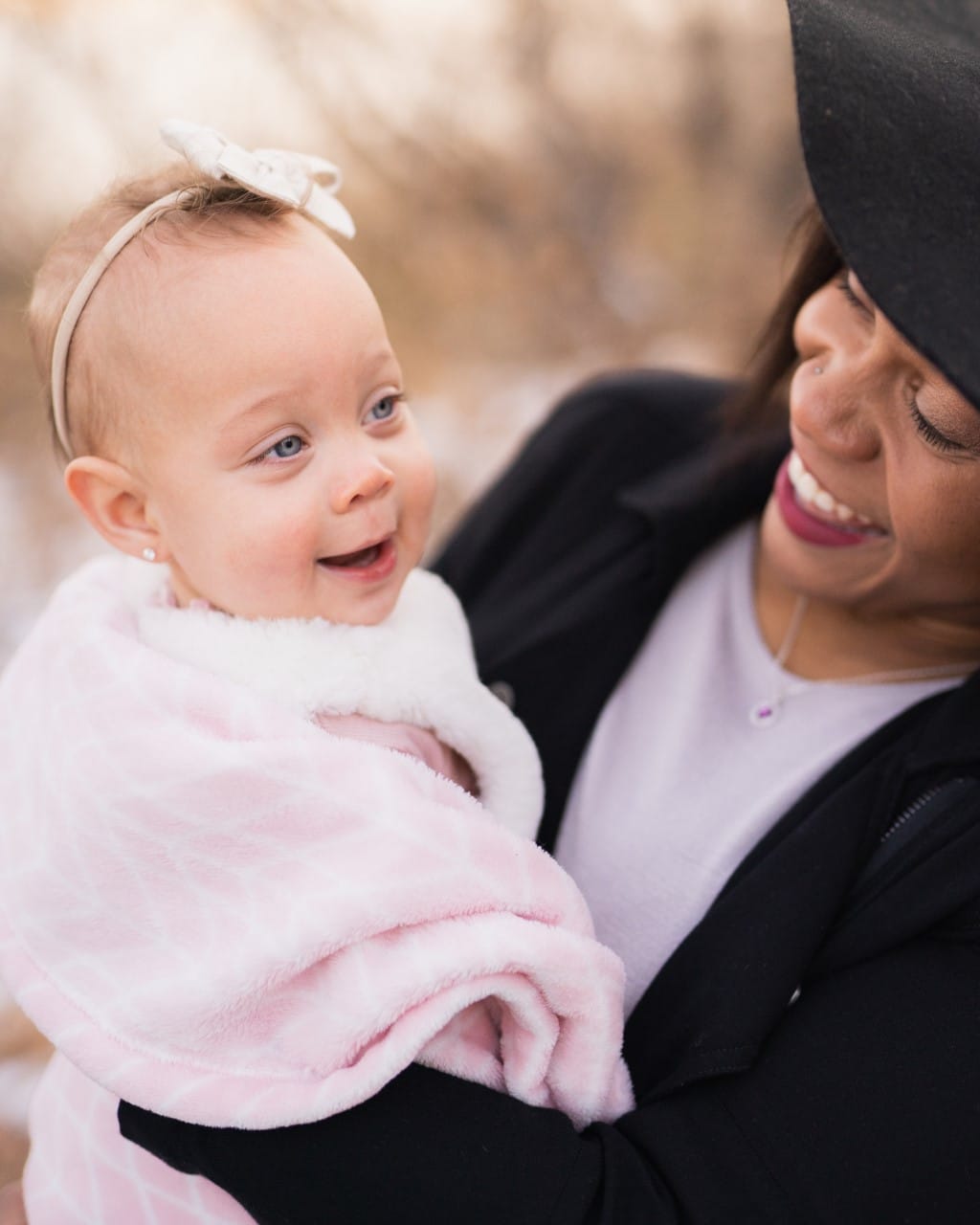 RB: It's going great! Having a career you love is great but my favourite job in the world is being a mom. It's been a balance adjusting to working, especially from home, and managing the life of a little one but I am lucky to work for such a great organization that supports a healthy work-life balance and recognizes the importance of family.
WCC: As an event professional, you see first hand the challenges and obstacles the event industry has been facing over the past year and a half. What are some of the trends you have noticed and think will continue in years to come?
RB: It's been interesting to see the shift to virtual, especially starting this position in January of 2021 when the "shift" had already become the new normal. I am pretty tech-savvy, to begin with, but being thrown into Zoom, Hopin, Teams, Google Hangouts and all the other platforms companies had adopted was quite the learning curve.
Although there are a lot of things a virtual event can't offer that an in-person event can, there are also a lot of positives to them – no need to find parking, no commute time, you can fit in multiple events in a day and no business formal wear required!
Virtual events are definitely here to stay. Whether events return as hybrids (offered virtually and in-person) or companies offer a mix of both throughout the year, I don't think virtual events are going anywhere anytime soon.
WCC: How has this past event season been different from others for you at The Chamber? 
RB: Well, the biggest difference is I have yet to set foot in a banquet hall or wake up at 5 a.m. on an event day to get things set up! While I do miss the rush of event days – seeing everyone arrive and networking, catching live reactions to our luncheon speaker and hearing the chatter on the way out – I do also enjoy the calmness of virtual event days.
Along with missing our members, our venue partners, and our Ambassadors, I really, really miss my colleagues. I look forward to getting back in the office and bouncing ideas off each other and grabbing bubble tea at Pho Hoang.
In the meantime, I'll be spending this summer going through my closet and shoes to prep for our return to in-person events in the fall. Stay tuned!
WCC: What is your hope for the next event season? 
RB: That we can all safely get back together and enjoy a meal together again. We've once again put together an incredible line-up of speakers for our membership luncheons and I can't wait to see those events come to life.
In addition to our regular lineup, my colleague Sanjana, our Diversity and Inclusion Manager and I have been planning some exciting new programming focused on Diversity, Equity and Inclusion and I hope our membership will be as excited about the programming as we are!
WCC: Any advice for event professionals?
RB: Take every single opportunity that is handed to you and learn from it. Whether it be volunteering, interning, a summer job in a sector you're not sure you want to work in– take it. The best way to learn in this industry is to get on the ground, do the work and meet the pros who have been running events in this city for years. Make a good impression and get your name out there. It doesn't matter if you're handing out wristbands in the VIP section or stage managing, without those jobs an event can't happen and every job will teach you an important lesson about running events.